Page:
1
2
3
4
Browse by Author - D
Empathy and Anti-Racist Reading
Author: Kimberly Chabot Davis
Pub Date: July 2014

How white engagement with African American cultural texts can lead to empathy between races learn more...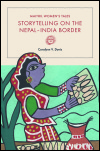 Storytelling on the Nepal-India Border
Author: Coralynn V. Davis
Pub Date: August 2014

Traces Maithil women's agency and meaning-making in their contemporary telling of traditional folktales learn more...


Essays in Feminist Theory
Author: Teresa de Lauretis
Pub Date: April 2007

The changing face of feminist discourse as reflected by the career of one of its preeminent scholars learn more...


Author: Rosa De Jorio
Pub Date: August 2016

The uses and misuses of heritage in Mali's neoliberal and democratic experiment learn more...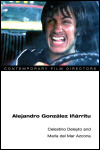 Author: Celestino Deleyto and María del Mar Azcona
Pub Date: October 2010

A searing study of one of Mexico's most dynamic directors learn more...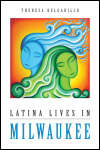 Author: Theresa Delgadillo
Pub Date: November 2015

The voices of Latina women leaders in a unique moment and place in the history of the Midwest learn more...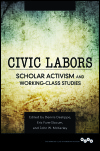 Scholar Activism and Working-Class Studies
Author: Edited by Dennis Deslippe, Eric Fure-Slocum, and John W. McKerley
Pub Date: November 2016

At the crossroads of writing, teaching, and living the struggle learn more...


The Life and Music of Hazel Dickens
Author: Hazel Dickens and Bill C. Malone
Pub Date: April 2008

The life story of singer and songwriter Hazel Dickens, the inspiring voice of a whole generation of women and workers learn more...


Author: Vanessa D. Dickerson
Pub Date: March 2008

Understanding connections between black Americans and white Victorian Britons learn more...


Author: Diane Diekman
Pub Date: Cloth: 2007; Paper: February 2012

A guts and glory biography of honky-tonk great Faron Young learn more...


Page:
1
2
3
4