Page:
1
2
3
4
5
Browse by Author - G

Essential Interviews from the Original Blues Magazine
Author: Edited by Bill Greensmith, Mike Rowe, and Mark Camarigg
Pub Date: October 2015

The history of the blues from the musicians who lived it learn more...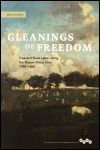 Free and Slave Labor along the Mason-Dixon Line, 1790-1860
Author: Max Grivno
Pub Date: Cloth: 2011; Paper: November 2014

The transformation of slavery and free labor in the Upper South learn more...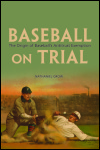 The Origin of Baseball's Antitrust Exemption
Author: Nathaniel Grow
Pub Date: March 2014

The first comprehensive account of the 1922 Supreme Court decision that gave rise to professional baseball's antitrust exemption learn more...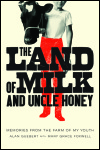 Memories from the Farm of My Youth
Author: Alan Guebert with Mary Grace Foxwell
Pub Date: May 2015

The good life at fifty cents an hour on a southern Illinois dairy farm learn more...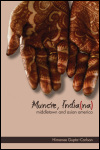 Middletown and Asian America
Author: Himanee Gupta-Carlson
Pub Date: March 2018

An Indian American's perspective on the typical American community learn more...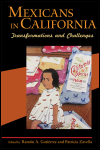 Transformations and Challenges
Author: Edited by Ramón A. Gutiérrez and Patricia Zavella
Pub Date: June 2009

Exploring the past, present, and future of ethnic Mexicans in California learn more...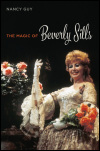 Author: Nancy Guy
Pub Date: November 2015

How an alchemy of art, magnetism, community, and emotion produced an American icon learn more...


Dr. Lawrence A. Nixon and Black Activism
Author: Will Guzmán
Pub Date: Cloth: 2015; Paper: August 2016

The struggle against racial injustice in the American Southwest learn more...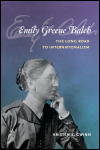 The Long Road to Internationalism
Author: Kristen E. Gwinn
Pub Date: December 2010

A colorful biography of a leading female advocate for international peace learn more...


Page:
1
2
3
4
5