Page:
1
2
3
4
5
6
7
Browse by Author - H
Women Writers of the Black Left, 1945-1995
Author: Cheryl Higashida
Pub Date: Cloth: 2012; Paper: August 2013

Radicalism and Black feminism in postwar women's writing learn more...



Violence, History, and Memory in Amazonia
Author: Casey High
Pub Date: April 2015

Ancient ways and modern life among the Waorani of Ecuador learn more...


Rethinking Language Family and Culture Area in Amazonia
Author: Edited by Jonathan D. Hill and Fernando Santos-Granero
Pub Date: 2007

The first synthesis of the writings of ethnologists, historians, and anthropologists on contemporary Arawakan cultures learn more...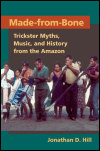 Trickster Myths, Music, and History from the Amazon
Author: Jonathan D. Hill
Pub Date: December 2008

Primordial, mythic narratives from the indigenous Wakuénai of South America, available in English for the first time ever learn more...


Author: Jill Hills
Pub Date: November 2002

learn more...


Author: Edited by Darlene Clark Hine and John McCluskey Jr.
Pub Date: July 2012

Presenting early twentieth-century Chicago as a vital centerpiece of Black thought and expression learn more...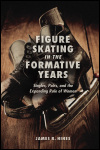 Singles, Pairs, and the Expanding Role of Women
Author: James R. Hines
Pub Date: April 2015

Women and figure skating's rise to prominence learn more...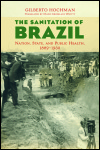 Nation, State, and Public Health, 1889-1930
Author: Gilberto Hochman
Pub Date: November 2016

The acclaimed study, available for the first time in English learn more...


Author: Edited by Warren R. Hofstra
Pub Date: September 2013

A cultural history of the first female legend of country music learn more...


Actors' Unionism in Early Twentieth-Century America
Author: Sean P. Holmes
Pub Date: April 2013

Stage actors as workers learn more...


Page:
1
2
3
4
5
6
7