Page:
1
2
3
Browse by Author - J

A Field Guide to the Prairie State
Author: Michael Jeffords and Susan Post
Pub Date: April 2014

A lavishly illustrated guide to fifty of Illinois's most beautiful wildlife havens learn more...


Global Media and the World's Most Wanted Man
Author: Edited by Susan Jeffords and Fahed Al-Sumait
Pub Date: February 2015

The media's role in creating the multiple avatars of the terrorist leader learn more...


From Grumpy Spiders to Hidden Tigers
Author: Michael R. Jeffords and Susan L. Post
Pub Date: July 2017

The journey of a lifetime through nature learn more...


The Rhetoric of Public Sex Education, 1870-1924
Author: Robin E. Jensen
Pub Date: December 2010

Analyzing how health professionals and educators communicated with constituents about sex learn more...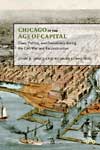 Class, Politics, and Democracy during the Civil War and Reconstruction
Author: John B. Jentz and Richard Schneirov
Pub Date: Cloth: 2012; Paper: April 2015

Building a city on a shifting, clashing political economy learn more...


Transnational Cultural Power in the Age of Social Media
Author: Dal Yong Jin
Pub Date: April 2016

The forces that converged to unleash a pop culture tsunami learn more...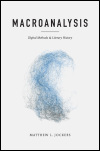 Digital Methods and Literary History
Author: Matthew L. Jockers
Pub Date: 2013

Exploring the potential of large-scale digital literary analysis learn more...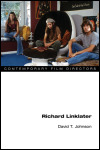 Author: David T. Johnson
Pub Date: April 2012

An incisive analysis of a popular American filmmaker learn more...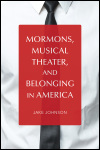 Author: Jake Johnson
Pub Date: July 2019

Using others' voices to bring one closer to God learn more...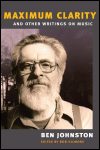 Author: Ben Johnston
Pub Date: November 2006

The selected writings of an innovative composer learn more...


Page:
1
2
3