Page:
1
2
3
4
Browse by Author - L
Pragmatism, Pluralism, and Adaptation
Author: Murray J. Leaf
Pub Date: June 2009

An empirical analysis of social organization, powerfully integrating modern social, psychological, and legal theory learn more...


Karl Ulrichs and the Origins of Sexual Science
Author: Ralph M. Leck
Pub Date: April 2016

Modernists versus traditionalists in the battle to define a new way of thinking learn more...


Author: Edited by Javier F. León and Helena Simonett
Pub Date: August 2016

A multidimensional overview of an expanding world music phenomenon learn more...



Author: Thomas Leslie
Pub Date: June 2013

A detailed tour, inside and out, of Chicago's distinctive towers from an earlier age learn more...


Patterns of Production in the Work of Pier Luigi Nervi
Author: Thomas Leslie
Pub Date: December 2017

The architecture and achievements of a twentieth-century master learn more...



Feminized Popular Culture in the Early Twenty-First Century
Author: Edited by Elana Levine
Pub Date: October 2015

Exploring the cultural products targeted to and consumed by women learn more...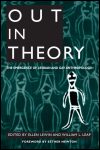 The Emergence of Lesbian and Gay Anthropology
Author: Edited by Ellen Lewin and William L. Leap
Pub Date: August 2002

learn more...


Author: David Levering Lewis
Pub Date: January 2013

The essential biography of Martin Luther King Jr., in a new edition learn more...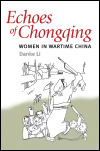 Author: Danke Li
Pub Date: January 2010

The voices of ordinary women in China's War of Resistance against Japan learn more...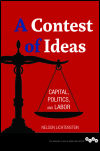 Capital, Politics, and Labor
Author: Nelson Lichtenstein
Pub Date: October 2013

Collected essays and provocations from the preeminent labor historian learn more...


Page:
1
2
3
4