Page:
1
2
3
4
5
6
7
8
Browse by Author - M

Author: James G. Mansell
Pub Date: January 2017

Sound's impact on how we construct our selves learn more...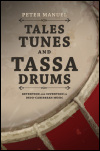 Retention and Invention in Indo-Caribbean Music
Author: Peter Manuel
Pub Date: January 2015

The common threads and points of divergence in the music of the Indian diaspora in the Caribbean learn more...


Migrant Labor, Industrial Agriculture, and Imperial Politics
Author: Kathleen Mapes
Pub Date: June 2009

Amid America's sugar industry, a bitter debate over imperialism and immigration learn more...


Youth Homelessness in South Africa
Author: Emily Margaretten
Pub Date: October 2015

Yearning for domesticity on the margins of South African society learn more...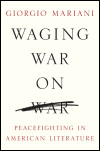 Peacefighting in American Literature
Author: Giorgio Mariani
Pub Date: January 2016

The anti-war genre and its impact on American culture learn more...



US Society in an Age of Restriction, 1924-1965
Author: Edited by Maddalena Marinari, Madeline Y. Hsu, and Maria Cristina Garcia
Pub Date: January 2019

Shedding light on a decades-long drama of immigration reform learn more...


Hardcore Encounters with the Victorian Gothic
Author: Laura Helen Marks
Pub Date: November 2018

Victorian repression, sexual expression, porn obsession learn more...


Chicago and the Birth of Gospel Music
Author: Robert M. Marovich
Pub Date: April 2015

The music that helped free a people and lift a nation learn more...


From Dictatorship to Democracy
Author: Leslie L. Marsh
Pub Date: November 2012

How gender and politics intersect in Brazilian women's cinema learn more...


Author: Robert L. Marshall and Traute M. Marshall
Pub Date: June 2016

Following in the footsteps of the great composer learn more...


Page:
1
2
3
4
5
6
7
8