Page:
1
2
3
4
5
6
7
8
Browse by Author - M
From Courtyard to Conservatory
Author: Tanya Merchant
Pub Date: August 2015

Music's role in constructing gendered national identity learn more...


Transatlantic Anarchist Networks
Author: Timothy Messer-Kruse
Pub Date: August 2012

A bold reconsideration of the roots and realities of American anarchism learn more...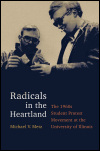 The 1960s Student Protest Movement at the University of Illinois
Author: Michael V. Metz
Pub Date: March 2019

When change a long time coming arrived on the U. of I. campus learn more...


The Temperance Battle in Minnesota
Author: Sabine N. Meyer
Pub Date: Cloth: 2015; Paper: February 2018

Identity formation and the power of place in the shaping of history learn more...


Working-Class Masculinities in the American Heartland
Author: Stephen Meyer
Pub Date: April 2016

Grinding out new ideas of masculinity in the twentieth century learn more...


Author: Jeffrey Meyers
Pub Date: October 2010

A preeminent Orwell scholar's lifetime of work on the icon of modern literature learn more...


Author: Lloyd Michaels
Pub Date: November 2008

A philosophical investigation of the influential filmmaker learn more...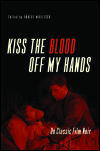 Author: Edited by Robert Miklitsch
Pub Date: October 2014

White hot essays on overlooked aspects of classic film noir learn more...



American Film Noir in the 1950s
Author: Robert Miklitsch
Pub Date: January 2017

A tour-de-force look at noir's forgotten decade learn more...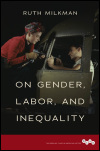 Author: Ruth Milkman
Pub Date: May 2016

Classic writings on women and work from the trailblazing author learn more...


Page:
1
2
3
4
5
6
7
8