Page:
1
2
3
4
5
6
7
8
Browse by Author - M
Author: Pirkko Moisala
Pub Date: May 2009

Introducing a bold contemporary composer whose work embraces both technology and traditional structures learn more...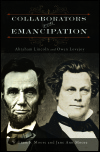 Abraham Lincoln and Owen Lovejoy
Author: William F. Moore and Jane Ann Moore
Pub Date: July 2014

A look at how the fruitful relationship between Lincoln and an abolitionist minister helped end slavery learn more...


Boxing and the Battle for Black Manhood, 1880-1915
Author: Louis Moore
Pub Date: October 2017

Hardworking prizefighters and the battle against a racist America learn more...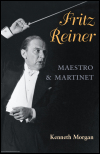 Author: Kenneth Morgan
Pub Date: Cloth: 2005; Paper: 2010

The life and legacy of a musical mastermind learn more...


Gay Rights Activism through the Media
Author: Leigh Moscowitz
Pub Date: November 2013

The impact of news coverage on gay rights activists' aims and messages learn more...


The Essential Speeches and Sermons
Author: Lucretia Mott Edited by Christopher Densmore, Carol Faulkner, Nancy Hewitt, and Beverly Wilson Palmer
Pub Date: April 2017

An invaluable collection of the iconic reformer's words and works learn more...


A Personal History of American Music
Author: Patrick B. Mullen
Pub Date: May 2018

Notes from a lifetime loving American music learn more...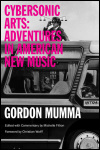 Adventures in American New Music
Author: Gordon Mumma Edited with Commentary by Michelle Fillion
Pub Date: November 2015

A candid account of a broad artistic community by an active participant and observer learn more...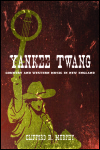 Country and Western Music in New England
Author: Clifford R. Murphy
Pub Date: October 2014

A groundbreaking treatment of a region overlooked in the recent surge of country music scholarship learn more...


Globalization and Environmental Discourses
Author: Patrick D. Murphy
Pub Date: April 2017

How the media pushes us to save the whales and devour all the fish learn more...


Page:
1
2
3
4
5
6
7
8