Page:
1
2
3
4
5
6
Browse by Author - R
Democracy, Place, and Global Justice
Author: Herbert Reid and Betsy Taylor
Pub Date: March 2010

An empowering application of critical social and ecological theory learn more...


Author: Gary B. Reid
Pub Date: January 2015

The premier guide to the lives and work of bluegrass icons learn more...


Historical Perspectives on Smell
Author: Jonathan Reinarz
Pub Date: March 2014

Elevating the history of an ephemeral and evocative "lower" sense learn more...


The Politics of Women's Bodies in France
Author: Sandra Reineke
Pub Date: May 2011

How women's writings brought together female readers to fight for reproductive rights learn more...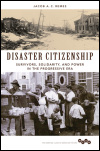 Survivors, Solidarity, and Power in the Progressive Era
Author: Jacob A. C. Remes
Pub Date: January 2016

The clash of reformers and survivors in the aftermath of catastrophe learn more...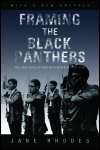 The Spectacular Rise of a Black Power Icon
Author: Jane Rhodes
Pub Date: February 2017

The Black Panthers' rise to prominence and notoriety learn more...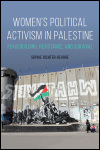 Peacebuilding, Resistance, and Survival
Author: Sophie Richter-Devroe
Pub Date: October 2018

A sobering yet optimistic view of the ongoing conflict learn more...


Propaganda, the Olympics, and U.S. Foreign Policy
Author: Toby C. Rider
Pub Date: May 2016

The United States and the Soviet Union vie for the five rings to rule them all learn more...


Author: Walter Rimler
Pub Date: Cloth: 2009; Paper: August 2015

The dramatic story of a legendary American composer learn more...


The Life and Songs of Harold Arlen
Author: Walter Rimler
Pub Date: Cloth: 2015; Paper: September 2018

Following the master songsmith along the Great White Way and the Yellow Brick Road learn more...


Page:
1
2
3
4
5
6