Page:
1
2
3
4
5
6
Browse by Author - R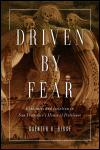 Epidemics and Isolation in San Francisco's House of Pestilence
Author: Guenter B. Risse
Pub Date: January 2016

How diseases are made worse by the fear of them learn more...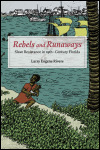 Slave Resistance in Nineteenth-Century Florida
Author: Larry Eugene Rivers
Pub Date: Cloth: 2012; Paper: August 2013

A comprehensive investigation of slave escape in antebellum Florida learn more...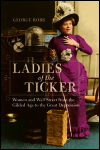 Women and Wall Street from the Gilded Age to the Great Depression
Author: George Robb
Pub Date: September 2017

Women who ran with the bulls and bears learn more...


Author: Len Roberts
Pub Date: July 2007

Sex, saints, loss of loved ones, and acceptance learn more...



The Chicago Cubs' Glory Years, 1870-1945
Author: Edited by Randy Roberts and Carson Cunningham
Pub Date: January 2012

The early days and glory days of the Chicago Cubs learn more...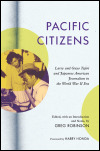 Larry and Guyo Tajiri and Japanese American Journalism in the World War II Era
Author: Edited, with an Introduction and Notes, by Greg Robinson
Pub Date: March 2012

The power of the press in Japanese American history learn more...


Apartheid-Era African American and South African Writing
Author: Stéphane Robolin
Pub Date: Cloth: September 2015; Paper: September 2019

The interplay between space, place, and race learn more...


Civil Rights Activism from World War II into the Cold War
Author: Ian Rocksborough-Smith
Pub Date: May 2018

How black public historians fought for civil rights in the Windy City learn more...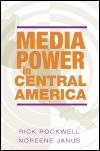 Author: Rick Rockwell and Noreene Janus
Pub Date: May 2003

Very readable overview of the media in Central America and its relationship to the region's existing governments. learn more...


The FBI and the New York Intellectuals
Author: John Rodden
Pub Date: February 2017

A forgotten Cold War witch hunt learn more...


Page:
1
2
3
4
5
6