Page:
1
2
3
4
5
6
7
8
9
Browse by Author - S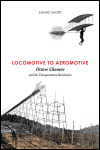 Octave Chanute and the Transportation Revolution
Author: Simine Short
Pub Date: Cloth: 2011; Paper: August 2014

The first in-depth look at an influential engineer and aviation pioneer learn more...


Entitlement Claims and the Critique of Empathy
Author: Amy Shuman
Pub Date: 2010

A critical assessment of collective memories, small world stories, and other allegories of everyday life learn more...


Author: David R. Shumway
Pub Date: March 2012

A consideration of the distinctly independent filmmaker's explicitly political cinema learn more...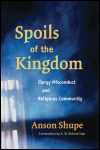 Clergy Misconduct and Religious Community
Author: Anson Shupe
Pub Date: June 2007

A multi-faith examination of abuse by church leadership learn more...


Italy's Occupation of France
Author: Emanuele Sica
Pub Date: December 2015

A vivid tableau of how occupiers and the occupied clashed and collaborated during World War Two learn more...



The Authoritarian, Libertarian, Social Responsibility, and Soviet Communist Concepts of What the Press Should Be and Do
Author: Fredrick S. Siebert, Theodore Peterson, and Wilbur Schramm
Pub Date: 1963

learn more...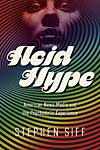 American News Media and the Psychedelic Experience
Author: Stephen Siff
Pub Date: June 2015

LSD's trip from multi-colored miracle to mind-melting menace learn more...


Klezmer, Polka, Tango, Zydeco, and More!
Author: Edited by Helena Simonett
Pub Date: October 2012

The accordion in the new world learn more...


Readings of Race, Impossible Mourning, and African American Ritual
Author: Jermaine Singleton
Pub Date: December 2015

Counteracting the racial legacy effects that plague our contemporary multiculture learn more...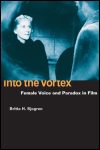 Female Voice and Paradox in Film
Author: Britta Sjogren
Pub Date: April 2005

A pathbreaking feminist analysis of sound's shifting relation to image in film learn more...


Page:
1
2
3
4
5
6
7
8
9