Page:
1
2
3
4
5
6
7
8
9
10
Browse by Author - S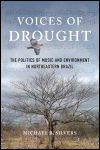 The Politics of Music and Environment in Northeastern Brazil
Author: Michael B. Silvers
Pub Date: October 2018

How an environment creates popular music, and vice versa learn more...


Klezmer, Polka, Tango, Zydeco, and More!
Author: Edited by Helena Simonett
Pub Date: October 2012

The accordion in the new world learn more...


Readings of Race, Impossible Mourning, and African American Ritual
Author: Jermaine Singleton
Pub Date: December 2015

Counteracting the racial legacy effects that plague our contemporary multiculture learn more...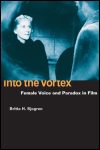 Female Voice and Paradox in Film
Author: Britta Sjogren
Pub Date: April 2005

A pathbreaking feminist analysis of sound's shifting relation to image in film learn more...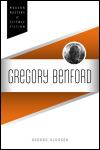 Author: George Slusser
Pub Date: February 2014

A scientist-author at the heart of hard science fiction learn more...


An Ethnographic Reframing of Guatemala 1954
Author: Edited by Timothy J. Smith and Abigail E. Adams
Pub Date: April 2011

Untangling the ongoing consequences of Guatemala's 1954 coup d'état learn more...


Author: R. T. Smith
Pub Date: August 2003

In THE HOLLOW LOG LOUNGE the humor, music and storytelling of the small town South rise and converge in a chorus of wild and shapely voices. learn more...


Culture, Community, and Health Politics, 1880-1950
Author: Susan L. Smith
Pub Date: October 2005

The lives and work of Japanese midwives in the United States learn more...


A History of Big-Time College Athletic Reform
Author: Ronald A. Smith
Pub Date: December 2011

A rigorous investigation of reform in college sports learn more...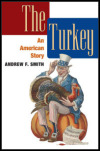 Author: Andrew F. Smith
Pub Date: October 2009

"Talking turkey" about the bird you thought you knew learn more...


Page:
1
2
3
4
5
6
7
8
9
10