Page:
1
2
3
4
5
6
7
8
9
Browse by Author - W
African American Entrepreneurship in Chicago
Author: Edited by Robert E. Weems Jr. and Jason P. Chambers
Pub Date: September 2017

How African Americans took care of business in a new city learn more...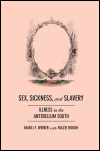 Illness in the Antebellum South
Author: Marli F. Weiner
Pub Date: Cloth: 2012; Paper: September 2014

How white Southern doctors used science to defend slavery learn more...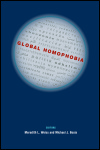 States, Movements, and the Politics of Oppression
Author: Edited by Meredith L. Weiss and Michael J. Bosia
Pub Date: November 2013

Causes and implications of the transnational diffusion of homophobia learn more...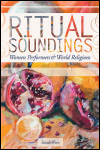 Women Performers and World Religions
Author: Sarah Weiss
Pub Date: March 2019

Representing women's traditions and re-envisioning comparative practices learn more...



36 Mormon Women Talk Candidly about Love, Sex, and Marriage
Author: Edited by Holly Welker
Pub Date: August 2016

From the front lines to the back bedrooms, the voices of today's Mormon women learn more...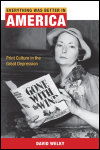 Print Culture in the Great Depression
Author: David Welky
Pub Date: May 2008

American mass culture's conservative response to the Great Depression and the coming of World War II learn more...



Author: Allen Stuart Weller Edited by Robert G. La France and Henry Adams with Stephen P. Thomas
Pub Date: October 2014

The story of the great sculptor's artistic zenith learn more...


The Original Manuscript Edition
Author: Gideon Welles Edited by William E. Gienapp and Erica L. Gienapp
Pub Date: September 2014

The definitive edition of an essential Civil War document learn more...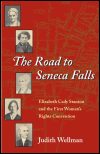 Elizabeth Cady Stanton and the First Woman's Rights Convention
Author: Judith Wellman
Pub Date: November 2004

An account of the 1848 Seneca Falls Convention and the beginning of the U.S. women's rights movement learn more...


Edna Phillips and the Philadelphia Orchestra
Author: Mary Sue Welsh
Pub Date: Cloth: 2013; Paper: January 2014

Breaking the gender barrier inside a world-class orchestra learn more...


Page:
1
2
3
4
5
6
7
8
9