Page:
1
2
3
4
5
6
7
8
9
Browse by Author - W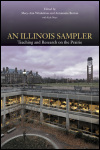 Teaching and Research on the Prairie
Author: Edited by Mary-Ann Winkelmes and Antoinette Burton with Kyle Mays
Pub Date: September 2014

How world-class research makes its way into lecture halls and seminar rooms learn more...


Author: Monique Wittig
Pub Date: August 2007

A leading French feminist's most popular novel, available again learn more...


Music, Language, and Emotion in Islamicate South Asia
Author: Richard K. Wolf
Pub Date: Cloth: 2014; Paper: 2017

Discovering how drums "speak" in South Asia learn more...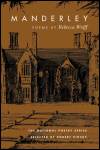 Author: Rebecca Wolff
Pub Date: November 2001

learn more...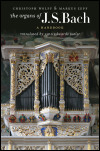 Author: Christoph Wolff and Markus Zepf
Pub Date: April 2012

An expansive tour of the instruments that Bach knew learn more...


The Old Negro in New Negro Art
Author: Phoebe Wolfskill
Pub Date: September 2017

The painter's struggle at the crossroads of artistic expression and social progress learn more...


The Birth of the Cyber Left
Author: Todd Wolfson
Pub Date: December 2014

Online organizing and the new era of radical struggle learn more...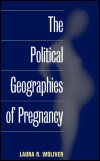 Author: Laura R. Woliver
Pub Date: August 2008

A searing study of how modern reproductive politics shapes women's bodily agency learn more...


Author: Roger D. Woodard
Pub Date: September 2005

Explaining the survival of Proto-Indo-European cultic spaces in Vedic India and ancient Rome learn more...


Author: Lisa Woolfork
Pub Date: December 2008

A unique study of slavery reenactments and performances in African American literature and culture learn more...


Page:
1
2
3
4
5
6
7
8
9