Page:
1
2
3
4
5
6
7
8
9
Browse by Author - W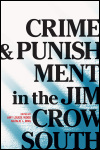 Author: Edited by Amy Louise Wood and Natalie J. Ring
Pub Date: April 2019

The history of white supremacy and criminal justice learn more...


Author: Roger D. Woodard
Pub Date: September 2005

Explaining the survival of Proto-Indo-European cultic spaces in Vedic India and ancient Rome learn more...


Author: Lisa Woolfork
Pub Date: December 2008

A unique study of slavery reenactments and performances in African American literature and culture learn more...



Big Band Jazz Arranging in the Swing Era
Author: John Wriggle
Pub Date: August 2016

Discovering the overlooked arrangers who built the Swing Era sound learn more...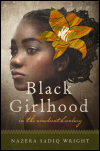 Author: Nazera Sadiq Wright
Pub Date: October 2016

How unlikely literary characters paved the way for black citizenship and progress learn more...


The Cultural Politics of Late Socialism
Author: Ka-ming Wu
Pub Date: November 2015

An eye-opening study of an evolving culture and society within contemporary China learn more...


Page:
1
2
3
4
5
6
7
8
9