Ebooks on Sale
University of Illinois Press e-books may be purchased by individual consumers on this website or from Amazon Kindle, B&N Nook, KOBO, Google Play, and other participating vendors. Vendor participation and pricing may vary.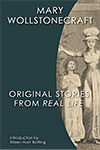 On Sale: Free
With Conversations Calculated to Regulate the Affections, and Form the Mind to Truth and Goodness
Author: Mary Wollstonecraft

Tales for building moral creatures from the pen of Frankenstein's grandmother learn more...


On Sale: Free

Author: Mary Astell

A facsimile edition of an overlooked feminist touchstone, with a new introduction learn more...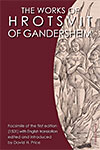 On Sale: Free

Author: Hrotsvit of Gandersheim

Drama, poetry, and epic verse from the medieval woman who revived playwriting in the West learn more...