Common Threads

Series Editor Alexa Colella

Each volume in Common Threads brings together related journal content into e-book format, allowing the reader to experience several thematically-related scholarly articles at one time. This innovative new series gathers hand-selected material by leading scholars in an easy-to-read format meant to reach a wide audience of scholars and interested readers.

Read more about the series here.



Author: Edited by Andrew Linzey and Clair Linzey
Pub Date: September 2017

Helping vets address ethical issues and make ethically informed judgments learn more...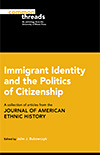 A collection of articles from the Journal of American Ethnic History
Author: Edited by John J. Bukowczyk
Pub Date: June 2016

Exploring the question, "What should America be?" learn more...


Collage as a Critical Practice in Pedagogy
Author: Edited by Jorge Lucero
Pub Date: November 2016

Teaching through the most democratic of artistic techniques learn more...


Ethnomusicologists Contemplate Their Discipline
Author: Edited by Bruno Nettl
Pub Date: November 2016

Milestones, breakthroughs, and classics from five decades of the world-spanning journal learn more...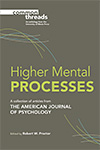 A Collection of Articles from the American Journal of Psychology
Author: Edited by Robert W. Proctor
Pub Date: November 2015

An ebook compilation of hard-to-find articles from the foremost psychology journal in the field learn more...