Page:
1
2
3
Sport and Society

Acquiring Editor: Danny Nasset
Series Editors: Aram Goudsouzian and Jaime Schultz
Founding Editors: Benjamin Rader and Randy Roberts

The Sport and Society series publishes scholarly books as well as short books on individual sports directed to the student and general reader. These include new works dealing with sports in many academic disciplines as well as paperback reissues of scholarly and popular books.

See our featured title flyer here.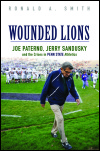 Joe Paterno, Jerry Sandusky, and the Crises in Penn State Athletics
Author: Ronald A. Smith
Pub Date: February 2016

A rogue program, an iconic coach, and an unspeakable tragedy learn more...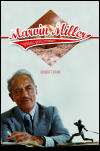 Author: Robert F. Burk
Pub Date: February 2015

The story of how one man shaped professional sports' modern era learn more...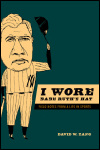 Field Notes from a Life in Sports
Author: David W. Zang
Pub Date: June 2015

Sports' impact on the life of an ordinary athlete, by one of sports history's most celebrated stylists learn more...



A History of America's New National Pastime
Author: Richard C. Crepeau
Pub Date: September 2014

Pro football's evolution into a national obsession learn more...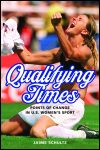 Points of Change in U.S. Women's Sport
Author: Jaime Schultz
Pub Date: March 2014

How technologies and trends challenge the boundaries for women in sport learn more...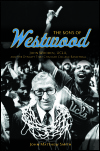 John Wooden, UCLA, and the Dynasty That Changed College Basketball
Author: John Matthew Smith
Pub Date: October 2013

College basketball's most dynamic dynasty, on and off the hardwood learn more...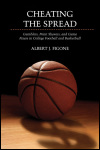 Gamblers, Point Shavers, and Game Fixers in College Football and Basketball
Author: Albert J. Figone
Pub Date: December 2012

College sports' ignominious history of game fixing learn more...


A History of Big-Time College Athletic Reform
Author: Ronald A. Smith
Pub Date: December 2011

A rigorous investigation of reform in college sports learn more...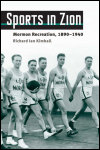 Mormon Recreation, 1890-1940
Author: Richard Ian Kimball
Pub Date: January 2009

A unique look at the Latter-day Saints' recreational efforts intended to "Mormonize" a rising generation of young men and women learn more...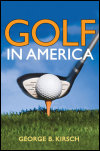 Author: George B. Kirsch
Pub Date: December 2009

An inclusive narrative of golf's history and popularity in the United States learn more...


Page:
1
2
3