Page:
1
2
3
Sport and Society

Acquiring Editor: Danny Nasset
Series Editors: Aram Goudsouzian and Jaime Schultz
Founding Editors: Benjamin Rader and Randy Roberts

The Sport and Society series publishes scholarly books as well as short books on individual sports directed to the student and general reader. These include new works dealing with sports in many academic disciplines as well as paperback reissues of scholarly and popular books.

See our featured title flyer here.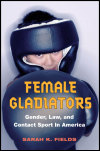 Gender, Law, and Contact Sport in America
Author: Sarah K. Fields
Pub Date: June 2008

How school-aged girls used the legal system to gain access to contact sports learn more...


A Cultural History of the Black Sox Scandal
Author: Daniel A. Nathan
Pub Date: September 2005

How meaning was manufactured following the national pastime's darkest hour learn more...


Author: Russell Sullivan
Pub Date: April 2005

Celebrating the 50th anniversary of the final fight of boxing's only undefeated heavyweight champion learn more...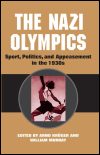 Sport, Politics, and Appeasement in the 1930s
Author: Edited by Arnd Krüger and William Murray
Pub Date: September 2003

The preparation and presentation of the Nazi Olympics as seen by the host country and by the main competing countries learn more...


Page:
1
2
3