Page:
1
2
3
The Asian American Experience

Acquiring Editor: Dawn Durante
Series Editors: Eiichiro Azuma, Jigna Desai, Martin Manalansan IV, Lisa Sun-Hee Park, and David K. Yoo

Established in 1992, this interdisciplinary series publishes scholarship of high quality in history, religion, anthropology, sociology, political science, gender studies, visual culture, and other humanities and social science disciplines. Books published in the series include monographs, edited collections, and biographies.

See our featured title flyer here.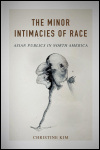 Asian Publics in North America
Author: Christine Kim
Pub Date: April 2016

Race, emotional states of intimacy, and social publics among Asian Canadians and Asian Americans learn more...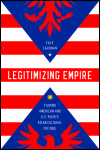 Filipino American and U.S. Puerto Rican Cultural Critique
Author: Faye Caronan
Pub Date: June 2015

How two colonial narratives complicate the mythology of U.S. exceptionalism learn more...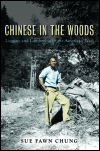 Logging and Lumbering in the American West
Author: Sue Fawn Chung
Pub Date: October 2015

Revising an important chapter in the history of labor and the American West learn more...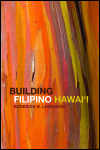 Author: Roderick N. Labrador
Pub Date: February 2015

Filipino identity in transition in contemporary Hawai'i learn more...


Chinese American Miners and Merchants in the American West
Author: Sue Fawn Chung
Pub Date: Cloth: 2011; Paper: October 2014

A fresh assessment of Chinese immigrant participation in small-town America learn more...


Indian Immigrants and Online Cultures in the United States
Author: Madhavi Mallapragada
Pub Date: August 2014

How the online communities of Indian Americans blur the line between the ideas of home and abroad learn more...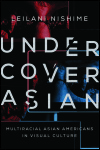 Multiracial Asian Americans in Visual Culture
Author: Leilani Nishime
Pub Date: January 2014

Representations of mixed race Asian Americans in popular culture learn more...


The Radical Art of Fred Ho
Author: Edited by Roger N. Buckley and Tamara Roberts
Pub Date: May 2013

Potent takes on the larger-than-life dissident musician and activist learn more...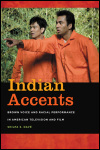 Brown Voice and Racial Performance in American Television and Film
Author: Shilpa S. Davé
Pub Date: April 2013

A breakthrough approach in American studies and media culture that shifts the current conversations on Asian Americans and popular culture learn more...


How Filipino Exiles Helped Topple a Dictator
Author: Jose V. Fuentecilla
Pub Date: May 2013

A firsthand account of immigrants' resistance from the United States against the Marcos regime in the Philippines learn more...


Page:
1
2
3