Page:
1
2
3
4
5
Contemporary Film Directors

Acquiring Editor: Daniel Nasset
Series Editors: Justus Nieland and Jennifer Fay

Contemporary Film Directors presents short, theoretically and historically sophisticated commentaries on films by living directors from around the world. The series prioritizes inventive methods and scholarly approaches that may challenge conventional authorship. Each volume also includes an interview with the director, an annotated filmography, illustrations, and a bibliography.

See our featured title flyer here.

Contemporary Film Directors Series Guidelines for Book Proposals



Author: Kelley Conway
Pub Date: November 2015

An intimate consideration of one of the world's most exuberant and intriguing directors learn more...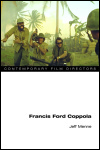 Author: Jeff Menne
Pub Date: January 2015

The legendary director and a new way of filmmaking learn more...


Author: Michael Koresky
Pub Date: October 2014

An appraisal of one of contemporary cinema's most admired and confounding figures learn more...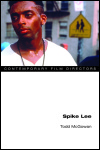 Author: Todd McGowan
Pub Date: February 2014

The filmmaker's style of excess, as revealed through an examination of the history and art of his films learn more...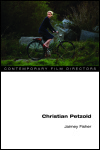 Author: Jaimey Fisher
Pub Date: December 2013

Analyzing the German filmmaker's unique negotiation of art and popular genre cinema learn more...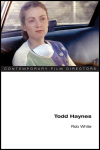 Author: Rob White
Pub Date: March 2013

Radical readings of a pioneer in queer cinema learn more...


Author: L. Andrew Cooper
Pub Date: December 2012

Inside the shocking cinema of Dario Argento learn more...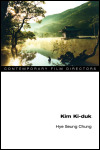 Author: Hye Seung Chung
Pub Date: February 2012

A searing study of a controversial international auteur learn more...


Author: Annette Insdorf
Pub Date: March 2012

The first complete study of the protean filmmaker learn more...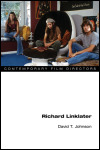 Author: David T. Johnson
Pub Date: April 2012

An incisive analysis of a popular American filmmaker learn more...


Page:
1
2
3
4
5