Page:
1
2
3
4
Contemporary Film Directors

Acquiring Editor: Daniel Nasset
Series Editors: Justus Nieland and Jennifer Fay

Contemporary Film Directors presents short, theoretically and historically sophisticated commentaries on films by living directors from around the world. The series prioritizes inventive methods and scholarly approaches that may challenge conventional authorship. Each volume also includes an interview with the director, an annotated filmography, illustrations, and a bibliography.

See our featured title flyer here.

Contemporary Film Directors Series Guidelines for Book Proposals



Author: Aaron Baker
Pub Date: April 2011

A Hollywood director who blends substance with the mainstream learn more...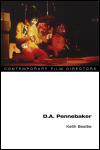 Author: Keith Beattie
Pub Date: October 2011

"Performing the real" through the lens of a renowned innovator of documentary filmmaking learn more...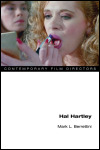 Author: Mark L. Berrettini
Pub Date: February 2011

Examining a director whose work shrewdly eschews cinematic realism learn more...


Author: Sean O'Sullivan
Pub Date: September 2011

A new look at a well-loved director's critical engagement with cinema learn more...


Author: Thibaut Schilt
Pub Date: March 2011

A thematic examination of a prolific rising star in contemporary French filmmaking learn more...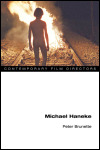 Author: Peter Brunette
Pub Date: March 2010

The first complete study of Michael Haneke's searing cinema learn more...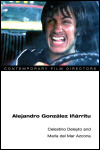 Author: Celestino Deleyto and María del Mar Azcona
Pub Date: October 2010

A searing study of one of Mexico's most dynamic directors learn more...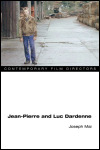 Author: Joseph Mai
Pub Date: May 2010

Fleshing out contemporary ethics in the Dardenne brothers' films learn more...


Author: Chris Fujiwara
Pub Date: December 2009

The premier study of an incomparable American director learn more...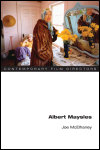 Author: Joe McElhaney
Pub Date: April 2009

A penetrating study of one of America's most talented and controversial documentarians learn more...


Page:
1
2
3
4