Page:
1
2
3
4
5
The History of Communication

Acquiring Editor: Daniel Nasset
Series Editors: Robert W. McChesney and John C. Nerone

This series invites original and well-researched books on the history of media--radio, TV, newspapers, magazines, the Internet--and on their many functions as reporters, advertisers, opinion leaders, public relations for government and corporate interests, and businesses that compete with each other. Histories of major media, biographies of important figures, and studies of key events in communications are welcome. Essay collections are not encouraged.

See our featured title flyer here.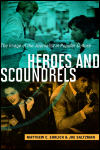 The Image of the Journalist in Popular Culture
Author: Matthew C. Ehrlich and Joe Saltzman
Pub Date: April 2015

Following the crusaders and scandalmongers of the Fourth Estate through more than a century of pop culture learn more...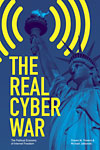 The Political Economy of Internet Freedom
Author: Shawn M. Powers and Michael Jablonski
Pub Date: April 2015

How the freedom-to-connect movement aids Western hegemony learn more...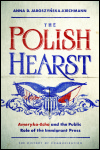 Ameryka-Echo and the Public Role of the Immigrant Press
Author: Anna D. Jaroszy ska-Kirchmann
Pub Date: May 2015

The lost world of ethnic publishing and the life of one of its towering figures learn more...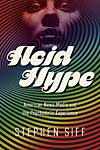 American News Media and the Psychedelic Experience
Author: Stephen Siff
Pub Date: June 2015

LSD's trip from multi-colored miracle to mind-melting menace learn more...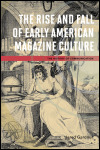 Author: Jared Gardner
Pub Date: Cloth: 2012; Paper: January 2014

Radically revising literary history by revisiting periodicals learn more...


Author: Donald G. Godfrey
Pub Date: April 2014

The achievements of a pioneer inventor of television and film learn more...


The Birth of the Cyber Left
Author: Todd Wolfson
Pub Date: December 2014

Online organizing and the new era of radical struggle learn more...


Television and the Civil Rights Movement
Author: Aniko Bodroghkozy
Pub Date: Cloth: 2012; Paper: August 2013

Televising the revolution in American civil rights learn more...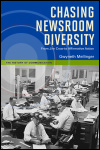 From Jim Crow to Affirmative Action
Author: Gwyneth Mellinger
Pub Date: April 2013

Missed opportunity in the newspaper industry's diversity efforts learn more...


Unnamed Sources and the Battle for Journalism
Author: Matt Carlson
Pub Date: Cloth: 2011; Paper: August 2012

The use of confidential sources during a tumultuous period in American history and journalism learn more...


Page:
1
2
3
4
5