Page:
1
2
3
4
5
The History of Communication

Acquiring Editor: Daniel Nasset
Series Editors: Robert W. McChesney and John C. Nerone

This series invites original and well-researched books on the history of media--radio, TV, newspapers, magazines, the Internet--and on their many functions as reporters, advertisers, opinion leaders, public relations for government and corporate interests, and businesses that compete with each other. Histories of major media, biographies of important figures, and studies of key events in communications are welcome. Essay collections are not encouraged.

See our featured title flyer here.



A Brief History of Communication for Development and Social Change
Author: Emile G. McAnany
Pub Date: April 2012

Invigorating global social change through communication learn more...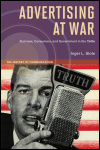 Business, Consumers, and Government in the 1940s
Author: Inger L. Stole
Pub Date: November 2012

The advertising industry's rise to power, in war and peace learn more...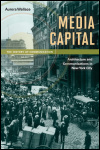 Architecture and Communications in New York City
Author: Aurora Wallace
Pub Date: November 2012

The buildings and spaces of New York City's mass media landscape learn more...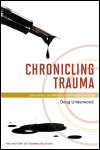 Journalists and Writers on Violence and Loss
Author: Doug Underwood
Pub Date: October 2011

A searing study of the intersection of journalism, fiction, and traumatic violence learn more...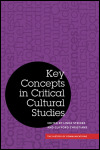 Author: Edited by Linda Steiner and Clifford Christians
Pub Date: March 2010

An essential reassessment of the central themes of critical cultural studies learn more...


Journalism in Democratic Societies
Author: Clifford G. Christians, Theodore L. Glasser, Denis McQuail, Kaarle Nordenstreng, and Robert A. White
Pub Date: July 2009

A contemporary analysis of mass media and modern democracy learn more...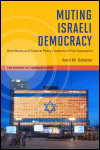 How Media and Cultural Policy Undermine Free Expression
Author: Amit M. Schejter
Pub Date: 2009

A trenchant analysis of free speech in Israeli media learn more...


The Religious Roots of the Secular Press
Author: Doug Underwood
Pub Date: 2008

A comprehensive historical examination of the relationship between the journalistic and religious traditions in the United States learn more...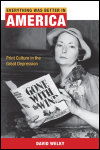 Print Culture in the Great Depression
Author: David Welky
Pub Date: May 2008

American mass culture's conservative response to the Great Depression and the coming of World War II learn more...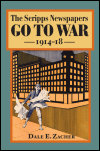 Author: Dale E. Zacher
Pub Date: July 2008

A telling look at the inner workings of one of the nation's most dominant news outlets during wartime learn more...


Page:
1
2
3
4
5