Page:
1
2
Interpretations of Culture in the New Millennium

Acquiring Editor: Marika Christofides
Series Editor: Norman E. Whitten, Jr.

Ethnography is fundamental to cultural anthropology, and social/cultural anthropology courses are normally the most heavily enrolled classes within any anthropology program. There is not, however, an abundance of original texts available and appropriate for student use. This series is dedicated to reasonably short, readable ethnographic texts. The editors seek authors with extensive knowledge and ethnographic experience in particular cultural areas. Each book focuses on the way of life of contemporary people, is theoretically informed, and based upon extensive field research.

See our featured title flyer here.



Person and Ritual in Indigenous Chile
Author: Magnus Course
Pub Date: December 2011

A nuanced exploration of one of the largest and least understood indigenous peoples learn more...


Author: Billie Jean Isbell
Pub Date: February 2009

An exceptional story of survival and redemption in the Andes learn more...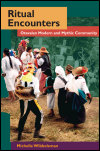 Otavalan Modern and Mythic Community
Author: Michelle Wibbelsman
Pub Date: February 2009

The mythic roots and modern future of Ecuadorian indigenous communities in the twenty-first century learn more...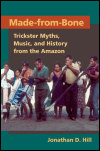 Trickster Myths, Music, and History from the Amazon
Author: Jonathan D. Hill
Pub Date: December 2008

Primordial, mythic narratives from the indigenous Wakuénai of South America, available in English for the first time ever learn more...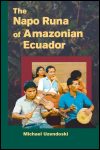 Author: Michael Uzendoski
Pub Date: August 2005

An indigenous Amazonian group's enlightening perspectives on value, reproduction, and exchange learn more...


Page:
1
2