Page:
1
2
3
4
5
6
7
8
Music in American Life

Acquiring Editor: Laurie Matheson


Music in American Life is a longstanding series that embodies the twin goals of documenting the place of music in American culture and the cultural life that gives rise to particular musical forms. Encompassing the broadest range of music, from classical through all forms of American vernacular music, the series welcomes a variety of approaches to the topic of music in American life, including monographs, biographies, memoirs, reference books, readers, and edited collections.



Composing an American Life
Author: Denise Von Glahn
Pub Date: August 2017

The fullness of a life lived allegro learn more...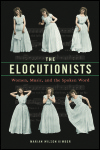 Women, Music, and the Spoken Word
Author: Marian Wilson Kimber
Pub Date: February 2017

Rediscovering a lost art and the women who made it learn more...



New York City's Unseen Scene
Author: Thomas H. Greenland
Pub Date: April 2016

An intimate account of jazz and community learn more...



Chicago Blues at the Crossroads
Author: Alan Harper
Pub Date: March 2016

Encounters with blues royalty learn more...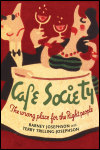 The wrong place for the Right people
Author: Barney Josephson with Terry Trilling-Josephson
Pub Date: Cloth: 2009; Paper: February 2016

The story of the night club impresario whose wildly successful interracial club, Cafe Society, changed the American artistic landscape forever learn more...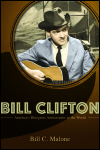 America's Bluegrass Ambassador to the World
Author: Bill C. Malone
Pub Date: October 2016

Pioneer, pathfinder, and proponent--the journey of an unlikely bluegrass icon learn more...



The Life and Music of Curly Seckler
Author: Penny Parsons
Pub Date: May 2016

The bluegrass legend's road from Carolina cotton fields to Nashville Grass learn more...


Author: Edited by Don M. Randel, Matthew Shaftel, and Susan Forscher Weiss
Pub Date: July 2016

Birds do it, bees do it, even educated fleas do it--go ahead, do it, read about Cole Porter learn more...



From the Spiritual to the Harlem Renaissance
Author: Jean E. Snyder
Pub Date: March 2016

Reclaiming the unique life and soaring art of an essential American composer learn more...


John Philip Sousa's Washington Years, 1854-1893
Author: Patrick Warfield
Pub Date: Cloth: 2013; Paper: February 2016

The legendary bandleader's early career and rise to fame learn more...


Page:
1
2
3
4
5
6
7
8