Page:
1
2
3
4
5
6
7
8
Music in American Life

Acquiring Editor: Laurie Matheson


Music in American Life is a longstanding series that embodies the twin goals of documenting the place of music in American culture and the cultural life that gives rise to particular musical forms. Encompassing the broadest range of music, from classical through all forms of American vernacular music, the series welcomes a variety of approaches to the topic of music in American life, including monographs, biographies, memoirs, reference books, readers, and edited collections.



Author: Steve Cushing
Pub Date: June 2014

Eyewitness accounts of the blues' evolution into a global music phenomenon learn more...


The Story of King Records
Author: Jon Hartley Fox
Pub Date: Cloth: 2009; Paper: August 2014

From James Brown to the Stanley Brothers, the glory years of a pioneering independent American record company learn more...


Author: Wayne Everett Goins
Pub Date: September 2014

The life and music of one of the most influential Chicago blues figures learn more...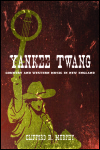 Country and Western Music in New England
Author: Clifford R. Murphy
Pub Date: October 2014

A groundbreaking treatment of a region overlooked in the recent surge of country music scholarship learn more...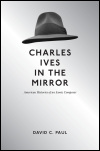 American Histories of an Iconic Composer
Author: David C. Paul
Pub Date: Cloth: 2013; Paper: November 2014

Locating representations of Ives within American cultural history learn more...


Author: Jim Rooney
Pub Date: March 2014

The memoir of the songwriter and Grammy-winning record producer learn more...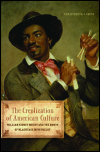 William Sidney Mount and the Roots of Blackface Minstrelsy
Author: Christopher J. Smith
Pub Date: Cloth: 2013; Paper: November 2014

Illustrating the multiethnic performance practices that led to minstrelsy learn more...


Edna Phillips and the Philadelphia Orchestra
Author: Mary Sue Welsh
Pub Date: Cloth: 2013; Paper: January 2014

Breaking the gender barrier inside a world-class orchestra learn more...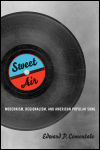 Modernism, Regionalism, and American Popular Song
Author: Edward P. Comentale
Pub Date: April 2013

Finding meaning in the clash of modern life and local, rural musical culture learn more...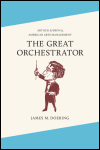 Arthur Judson and American Arts Management
Author: James M. Doering
Pub Date: March 2013

The powerful music manager behind world-class orchestras and virtuoso artists in the early twentieth century learn more...


Page:
1
2
3
4
5
6
7
8