Page:
1
2
3
4
5
6
7
8
Music in American Life

Acquiring Editor: Laurie Matheson


Music in American Life is a longstanding series that embodies the twin goals of documenting the place of music in American culture and the cultural life that gives rise to particular musical forms. Encompassing the broadest range of music, from classical through all forms of American vernacular music, the series welcomes a variety of approaches to the topic of music in American life, including monographs, biographies, memoirs, reference books, readers, and edited collections.



Author: Edited by Warren R. Hofstra
Pub Date: September 2013

A cultural history of the first female legend of country music learn more...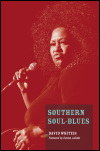 Author: David Whiteis
Pub Date: May 2013

Earthy and exuberant music with deep Southern roots learn more...


Author: Diane Diekman
Pub Date: Cloth: 2007; Paper: February 2012

A guts and glory biography of honky-tonk great Faron Young learn more...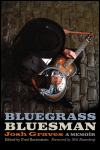 Author: Josh Graves
Pub Date: September 2012

The life and music of a bluegrass pioneer, in his own words learn more...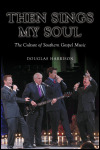 The Culture of Southern Gospel Music
Author: Douglas Harrison
Pub Date: May 2012

Reading between the lines of southern gospel music learn more...


Klezmer, Polka, Tango, Zydeco, and More!
Author: Edited by Helena Simonett
Pub Date: October 2012

The accordion in the new world learn more...


The Brown County Jamboree and Bill Monroe's Bluegrass Festivals
Author: Thomas A. Adler
Pub Date: June 2011

A long look back at the home of legendary bluegrass festivals and jamborees learn more...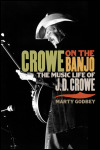 The Music Life of J. D. Crowe
Author: Marty Godbey
Pub Date: September 2011

A musical biography of one of bluegrass's true pioneers learn more...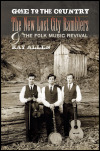 The New Lost City Ramblers and the Folk Music Revival
Author: Ray Allen
Pub Date: October 2010

Exploring the cultural impact of a northern band's southern music learn more...


Voices of the Independent Rock 'n' Roll Pioneers
Author: John Broven
Pub Date: Cloth: 2009; Paper: 2010

A widely acclaimed history of the creative trailblazers of the independent rock 'n' roll record industry learn more...


Page:
1
2
3
4
5
6
7
8