Page:
1
2
3
4
5
6
7
8
Music in American Life

Acquiring Editor: Laurie Matheson


Music in American Life is a longstanding series that embodies the twin goals of documenting the place of music in American culture and the cultural life that gives rise to particular musical forms. Encompassing the broadest range of music, from classical through all forms of American vernacular music, the series welcomes a variety of approaches to the topic of music in American life, including monographs, biographies, memoirs, reference books, readers, and edited collections.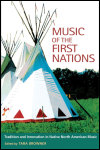 Tradition and Innovation in Native North America
Author: Edited by Tara Browner
Pub Date: April 2009

Covering the breadth of Native musical experience, from traditional to contemporary styles learn more...


The Life and Music of Hazel Dickens
Author: Hazel Dickens and Bill C. Malone
Pub Date: April 2008

The life story of singer and songwriter Hazel Dickens, the inspiring voice of a whole generation of women and workers learn more...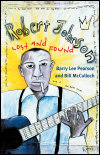 Author: Barry Lee Pearson and Bill McCulloch
Pub Date: August 2008

The biography of a giant in the history of blues music learn more...


Author: Nicholas Temperley
Pub Date: August 2008

Shedding light on three immigrant composers in an overlooked period of American music learn more...


Ethnic Voices, Musical Crossroads
Author: Mina Yang
Pub Date: March 2008

Probing the intersection of music and racial politics in California learn more...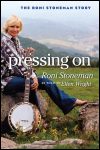 Author: Roni Stoneman as told to Ellen Wright
Pub Date: April 2007

The tragicomic life story of one of America's best-known country entertainers, told with warmth and honesty learn more...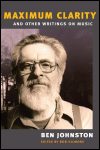 Author: Ben Johnston
Pub Date: November 2006

The selected writings of an innovative composer learn more...


Playing Bluegrass with Bill Monroe
Author: Bob Black
Pub Date: June 2005

The inside story on the Father of Bluegrass from one of his Blue Grass Boys learn more...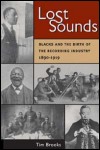 Blacks and the Birth of the Recording Industry, 1890-1919
Author: Tim Brooks
Pub Date: Cloth: 2004; Paper: 2005

Biographies of the first African-American recording stars, and how they succeeded against tremendous odds learn more...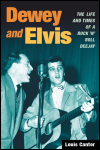 The Life and Times of a Rock 'n' Roll Deejay
Author: Louis Cantor
Pub Date: 2005

The pioneering deejay who brought rock 'n' roll to Memphis learn more...


Page:
1
2
3
4
5
6
7
8