Page:
1
2
3
4
The New Black Studies Series

Acquiring Editor: Dawn Durante
Series Editors: Darlene Clark Hine and Dwight A. McBride

The New Black Studies Series publishes the best scholarship that extends the boundaries of traditional Black studies and innovatively advances the field. Methodologically and disciplinarily diverse, The New Black Studies Series seeks books that theoretically, comparatively, historically, or culturally expand our notions of racial blackness and provide generative ways to examine and understand the function and impact of race. Projects in the series tackle aspects of the intersectional complexities of African American and African diasporic lives that help us to rethink class, gender, sexuality, racial blackness, and white supremacy. Topics of interest include the African American art and cultural movements, the history and culture of Black women, Black studies theory, activism, and diasporic trajectories. Authors interested in publishing in the series should be able to articulate how their book creates new rubrics for Black studies scholarship that thinks against the ossified traditional limits and understandings of race and blackness.

See our featured title flyer here.



Terror, Sex, and Sickness in the Middle Passage
Author: Sowande' M. Mustakeem
Pub Date: October 2016

How slave ships manufactured bondage from the raw material of humanity learn more...


Black Public Art and Religion in Chicago
Author: Kymberly N. Pinder
Pub Date: March 2016

A full-color guide to the social and spiritual impact of African American religious art learn more...


Author: Edited by Brian Dolinar
Pub Date: Cloth: 2013; Paper: February 2015

An extraordinary document of the African American experience learn more...


Apartheid-Era African American and South African Writing
Author: Stéphane Robolin
Pub Date: September 2015

The interplay between space, place, and race learn more...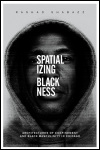 Architectures of Confinement and Black Masculinity in Chicago
Author: Rashad Shabazz
Pub Date: September 2015

The ubiquity of carceral forms within society and the consequences for black communities and black men learn more...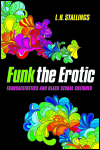 Transaesthetics and Black Sexual Cultures
Author: L. H. Stallings
Pub Date: September 2015

Freeing your mind so the funk can follow learn more...



Richard Durham, Radio, and Freedom
Author: Sonja D. Williams
Pub Date: September 2015

The life of an inventive African American media writer and tireless champion of freedom, equality, and justice learn more...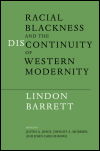 Author: Lindon Barrett
Pub Date: January 2014

A stunning delineation of the roots of racial blackness learn more...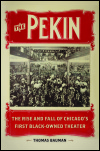 The Rise and Fall of Chicago's First Black-Owned Theater
Author: Thomas Bauman
Pub Date: May 2014

A portrait of an African American cultural institution in the early twentieth century learn more...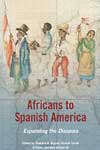 Author: Edited by Sherwin K. Bryant, Rachel Sarah O'Toole, and Ben Vinson III
Pub Date: Cloth: 2012; Paper: January 2014

Expanding and enriching African Diaspora history in the Americas learn more...


Page:
1
2
3
4