Page:
1
2
3
The New Black Studies Series

Acquiring Editor: Dawn Durante
Series Editors: Darlene Clark Hine and Dwight A. McBride

The study of peoples of African descent crosses boundaries of region, culture, and nation-state. It is at once comparative and diasporic in perspective and methodology. The New Black Studies Series will advance the intellectual arsenal of this discipline by publishing books that offer provocative and sophisticated explorations of the complexities of black people's experiences with dispersal, domination, enslavement, emancipation, colonialism, and racism.

See our featured title flyer here.



Author: Christopher Robert Reed
Pub Date: Cloth: 2011; Paper: March 2014

Assessing the roles of religion, politics, and class in the golden decade of black business learn more...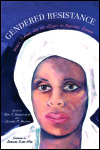 Women, Slavery, and the Legacy of Margaret Garner
Author: Edited by Mary E. Frederickson and Delores M. Walters
Pub Date: November 2013

Global and transhistorical perspectives on women's resistance to slavery learn more...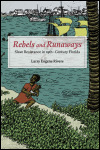 Slave Resistance in Nineteenth-Century Florida
Author: Larry Eugene Rivers
Pub Date: Cloth: 2012; Paper: August 2013

A comprehensive investigation of slave escape in antebellum Florida learn more...


Author: Edited by Darlene Clark Hine and John McCluskey Jr.
Pub Date: July 2012

Presenting early twentieth-century Chicago as a vital centerpiece of Black thought and expression learn more...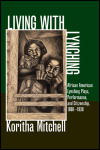 African American Lynching Plays, Performance, and Citizenship, 1890-1930
Author: Koritha Mitchell
Pub Date: Cloth: 2011; Paper: August 2012

The first full-length critical study of lynching plays in American culture learn more...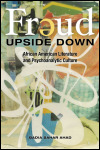 African American Literature and Psychoanalytic Culture
Author: Badia Sahar Ahad
Pub Date: November 2010

A salient take on psychoanalysis as a cultural phenomenon, intersecting with African American literature learn more...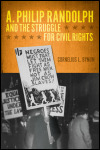 Author: Cornelius L. Bynum
Pub Date: January 2010

Chronicling the development of Randolph's political and racial ideology learn more...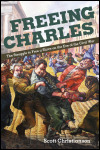 The Struggle to Free a Slave on the Eve of the Civil War
Author: Scott Christianson
Pub Date: February 2010

The dramatic, daring rescue of a fugitive slave learn more...


Author: Stephane Dunn
Pub Date: August 2008

An incisive analysis of gender and race in classic blaxploitation films learn more...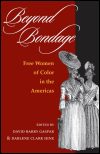 Free Women of Color in the Americas
Author: Edited by David Barry Gaspar and Darlene Clark Hine
Pub Date: November 2004

Black women who were not slaves during the era of slavery learn more...


Page:
1
2
3