Page:
1
2
3
4
5
The Working Class in American History

Acquiring Editor: James Engelhardt
Series Editors: James R. Barrett, Julie Greene, William P. Jones, Alice Kessler-Harris, and Nelson Lichtenstein

The Working Class in American History series publishes research that illuminates the broad dimensions of working people's influence in North America. We define working-class history capaciously and encourage submissions that explore waged, non-waged, and/or coerced labor, rural and urban settings, and the wide range of labor performed in non-industrial settings, from agriculture to domestic service and beyond. We welcome consideration of the diverse contexts of the lives of those who work, including legal, political, and ideological aspects, as well as parameters of gender, sexuality, race, ethnicity, religion, and immigration. As we seek to enhance understanding of pre-industrial and industrializing worlds, we also explore the new challenges that workers face amidst deindustrialization, globalized production, and an expanding service economy. We particularly seek projects that reflect the mobile, international, and diverse nature of capital and labor and apply a transnational or comparative outlook to the study of the working class. We find compelling work that considers the centrality of working people within the history of capitalism.

The series was established in the 1970s by Herbert Gutman, David Brody, and David Montgomery, the enormously influential founders of "the new labor history" that recast the study of the working class into a broad and culturally resonant discipline that influenced scholarship not just in history, but throughout the humanities and social sciences. The current editors of the Illinois series are committed to the expansive vision of its founders, now adapted to the questions posed by the shifting contours of politics, scholarship, and economic and social life in the twenty-first century.

See our featured title flyer here.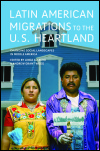 Changing Social Landscapes in Middle America
Author: Edited by Linda Allegro and Andrew Grant Wood
Pub Date: Cloth: 2013; Paper: 2018

New perspectives on Latin American migration to the interior United States learn more...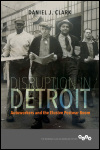 Autoworkers and the Elusive Postwar Boom
Author: Daniel J. Clark
Pub Date: October 2018

Waking up from our American Dream of 1950s Detroit learn more...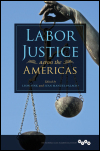 Author: Edited by Leon Fink and Juan Manuel Palacio
Pub Date: January 2018

Laying a modern cornerstone of labor relations learn more...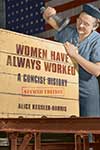 Author: Alice Kessler-Harris
Pub Date: October 2018

Updating the foundational book on women at work learn more...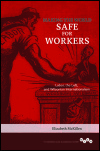 Labor, the Left, and Wilsonian Internationalism
Author: Elizabeth McKillen
Pub Date: Cloth: 2013; Paper: September 2018

Labor's contentious response to Woodrow Wilson's international agenda learn more...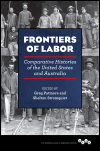 Comparative Histories of the United States and Australia
Author: Edited by Greg Patmore and Shelton Stromquist
Pub Date: April 2018

How workers' experience in two countries illuminates important issues in labor history learn more...


Labor, Migration, and Race in Pennsylvania Anthracite Country
Author: Paul A. Shackel
Pub Date: October 2018

Coal country, anti-immigrant prejudice, and the meaning of a massacre learn more...


Author: Robert W. Cherny
Pub Date: April 2017

A political biography of the great California muralist learn more...



The Origins of Postwar Conservatism
Author: Colleen Doody
Pub Date: Cloth: 2013; Paper: September 2017

An essential contribution to the history of anticommunism and postwar conservatism learn more...


How U.S. Employers Organized to Defeat Union Activism
Author: Edited by Rosemary Feurer and Chad Pearson
Pub Date: April 2017

How American management implemented "Solidarity never!" learn more...


Page:
1
2
3
4
5