Page:
1
2
3
4
5
The Working Class in American History

Acquiring Editor: James Engelhardt
Series Editors: James R. Barrett, Julie Greene, William P. Jones, Alice Kessler-Harris, and Nelson Lichtenstein

The Working Class in American History series publishes research that illuminates the broad dimensions of working people's influence in North America. We define working-class history capaciously and encourage submissions that explore waged, non-waged, and/or coerced labor, rural and urban settings, and the wide range of labor performed in non-industrial settings, from agriculture to domestic service and beyond. We welcome consideration of the diverse contexts of the lives of those who work, including legal, political, and ideological aspects, as well as parameters of gender, sexuality, race, ethnicity, religion, and immigration. As we seek to enhance understanding of pre-industrial and industrializing worlds, we also explore the new challenges that workers face amidst deindustrialization, globalized production, and an expanding service economy. We particularly seek projects that reflect the mobile, international, and diverse nature of capital and labor and apply a transnational or comparative outlook to the study of the working class. We find compelling work that considers the centrality of working people within the history of capitalism.

The series was established in the 1970s by Herbert Gutman, David Brody, and David Montgomery, the enormously influential founders of "the new labor history" that recast the study of the working class into a broad and culturally resonant discipline that influenced scholarship not just in history, but throughout the humanities and social sciences. The current editors of the Illinois series are committed to the expansive vision of its founders, now adapted to the questions posed by the shifting contours of politics, scholarship, and economic and social life in the twenty-first century.

See our featured title flyer here.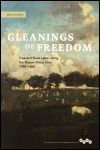 Free and Slave Labor along the Mason-Dixon Line, 1790-1860
Author: Max Grivno
Pub Date: Cloth: 2011; Paper: November 2014

The transformation of slavery and free labor in the Upper South learn more...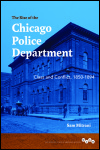 Class and Conflict, 1850-1894
Author: Sam Mitrani
Pub Date: January 2014

Class turmoil, labor, and law and order in Chicago learn more...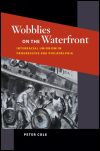 Interracial Unionism in Progressive-Era Philadelphia
Author: Peter Cole
Pub Date: Cloth: 2007; Paper: March 2013

The rise and fall of America's first truly diverse labor union learn more...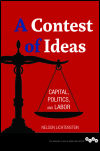 Capital, Politics, and Labor
Author: Nelson Lichtenstein
Pub Date: October 2013

Collected essays and provocations from the preeminent labor historian learn more...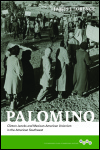 Clinton Jencks and Mexican-American Unionism in the American Southwest
Author: James J. Lorence
Pub Date: May 2013

A trailblazer in American labor and civil liberties learn more...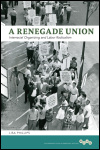 Interracial Organizing and Labor Radicalism
Author: Lisa Phillips
Pub Date: 2013

Organizing the "unorganizable" learn more...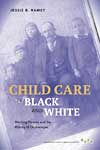 Working Parents and the History of Orphanages
Author: Jessie B. Ramey
Pub Date: Cloth: 2012; Paper: July 2013

Reconceptualizing the orphanage as day care learn more...


Transatlantic Anarchist Networks
Author: Timothy Messer-Kruse
Pub Date: August 2012

A bold reconsideration of the roots and realities of American anarchism learn more...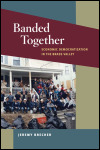 Economic Democratization in the Brass Valley
Author: Jeremy Brecher
Pub Date: May 2011

One community's response to globalization and deindustrialization learn more...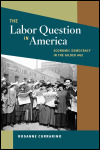 Economic Democracy in the Gilded Age
Author: Rosanne Currarino
Pub Date: February 2011

A nuanced assessment of citizenship and labor in the Gilded Age learn more...


Page:
1
2
3
4
5