Animal Rights

Author: Edited by Andrew Linzey and Clair Linzey
Pub Date: January 2018

A bold challenge to human cruelty and indifference learn more...



Author: Edited by Andrew Linzey
Pub Date: 2014

An interdisciplinary compendium of worldwide animal rights issues learn more...


Women, Animals, and Social Justice
Author: Edited by Lisa Kemmerer
Pub Date: July 2011

Exposing links of oppression--and how feminists have responded learn more...


Philosophy and Animal Rights
Author: Marc R. Fellenz
Pub Date: February 2007

A look at the limitations of the philosophy behind animal rights and why it matters learn more...


Confined Animals and the Transformation of the Rural Landscape
Author: Terence J. Centner
Pub Date: March 2004

Investigating modern animal production practices and challenging society to reduce agricultural pollution while helping sustain farmers and rural communities learn more...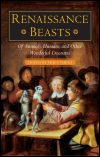 Of Animals, Humans, and Other Wonderful Creatures
Author: Edited by Erica Fudge
Pub Date: February 2004

Where are all the animals in history? Renaissance Beasts begins to answer that question by exploring numerous ways in which animals played a key role in Renaissance culture: werewolves, meat, performers, experimental tools. learn more...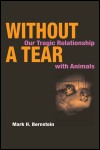 Our Tragic Relationship with Animals
Author: Mark H. Bernstein
Pub Date: June 2004

A clarion call for drastic revision of many of our most common practices involving animals learn more...