Page:
1
2
3
Appalachian Studies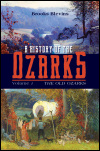 Author: Brooks Blevins
Pub Date: July 2018

The Ozarks before they were the Ozarks learn more...


Labor, Migration, and Race in Pennsylvania Anthracite Country
Author: Paul A. Shackel
Pub Date: October 2018

Coal country, anti-immigrant prejudice, and the meaning of a massacre learn more...


Murder and Memory in the Upland South
Author: Brooks Blevins
Pub Date: Cloth: 2012; Paper: February 2017

A grisly killing and a walking dead man in the Arkansas hills learn more...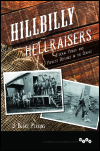 Federal Power and Populist Defiance in the Ozarks
Author: J. Blake Perkins
Pub Date: October 2017

How Ozark residents have seen and lived resistance to the federal government learn more...


Tales and Tale-Spinners from Appalachia
Author: Loyal Jones
Pub Date: September 2017

A joyous blend of life story, learning, and lore learn more...



Roots and Branches of Southern Appalachian Dance
Author: Phil Jamison
Pub Date: July 2015

From cakewalks to clogging, a new history of a vital American art form learn more...


Rural-Industrial Workers in West Virginia
Author: Lou Martin
Pub Date: November 2015

Welding together factory life and local ways in a changing countryside learn more...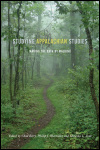 Making the Path by Walking
Author: Edited by Chad Berry, Phillip J. Obermiller, and Shaunna L. Scott
Pub Date: July 2015

An invigorating challenge to the field's status quo learn more...


Creativity and Continuity in Six Communities
Author: Susan Eike Spalding
Pub Date: November 2014

An engaging look at how clogging and flatfooting evolved into vital parts of Appalachia's dance culture learn more...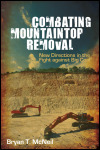 New Directions in the Fight against Big Coal
Author: Bryan T. McNeil
Pub Date: Cloth: 2011; Paper: January 2013

Grassroots environmental activism in West Virginia coal country learn more...


Page:
1
2
3