Page:
1
2
3
Appalachian Studies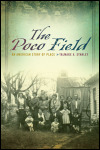 An American Story of Place
Author: Talmage A. Stanley
Pub Date: March 2012

A telling personal history of place, class, and aspiration learn more...


Author: Edited by Stephen L. Fisher and Barbara Ellen Smith
Pub Date: March 2012

What global activists can learn from Appalachia learn more...


Mountaineers, Liquor Bosses, and Lawmen in the Moonshine Capital of the World
Author: Charles D. Thompson Jr.
Pub Date: May 2011

A rousing tale of moonshine and conspiracy in Depression-era rural Virginia learn more...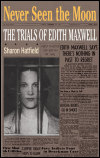 The Trials of Edith Maxwell
Author: Sharon Hatfield
Pub Date: May 2009

The stranger-than-fiction case of Appalachia's "slipper slayer" learn more...


The Life and Music of Hazel Dickens
Author: Hazel Dickens and Bill C. Malone
Pub Date: April 2008

The life story of singer and songwriter Hazel Dickens, the inspiring voice of a whole generation of women and workers learn more...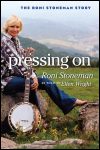 Author: Roni Stoneman as told to Ellen Wright
Pub Date: April 2007

The tragicomic life story of one of America's best-known country entertainers, told with warmth and honesty learn more...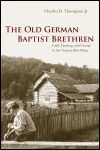 Faith, Farming, and Change in the Virginia Blue Ridge
Author: Charles D. Thompson Jr.
Pub Date: June 2006

A traditional community's struggle to define itself in the face of agricultural change learn more...


Playing Bluegrass with Bill Monroe
Author: Bob Black
Pub Date: June 2005

The inside story on the Father of Bluegrass from one of his Blue Grass Boys learn more...



The Eastern Kentucky Social Club
Author: Thomas E. Wagner and Phillip J. Obermiller
Pub Date: March 2004

The history of the Eastern Kentucky Social Club's past and present bring the hidden aspects of Appalachian history and culture to life learn more...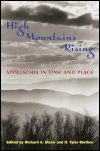 Appalachia in Time and Place
Author: Edited by Richard A. Straw and H. Tyler Blethen
Pub Date: May 2004

A collection of 14 original essays covering the major issues in Appalachian history and culture learn more...


Page:
1
2
3