Page:
1
2
3
Appalachian Studies

The Eastern Kentucky Social Club
Author: Thomas E. Wagner and Phillip J. Obermiller
Pub Date: March 2004

The history of the Eastern Kentucky Social Club's past and present bring the hidden aspects of Appalachian history and culture to life learn more...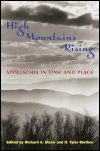 Appalachia in Time and Place
Author: Edited by Richard A. Straw and H. Tyler Blethen
Pub Date: May 2004

A collection of 14 original essays covering the major issues in Appalachian history and culture learn more...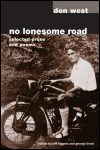 Author: Don West
Pub Date: March 2004

Rediscovery of one of Appalachia's most important and pioneering literary voices and social justice activists learn more...


Page:
1
2
3