1
2
3
4
5
6
7
8
9
10
Next
African American Studies
Author: Edited by Robert B. Winans
Pub Date: September 2018

West African precursors, African-Caribbean origins, North American journeys learn more...


History, Power, Engagement
Author: Naomi André
Pub Date: May 2018

A musical challenge to our view of the past learn more...


Civil Rights Activism from World War II into the Cold War
Author: Ian Rocksborough-Smith
Pub Date: May 2018

How black public historians fought for civil rights in the Windy City learn more...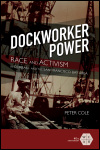 Race and Activism in Durban and the San Francisco Bay Area
Author: Peter Cole
Pub Date: December 2018

Waterfront battles for rights and justice learn more...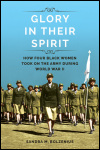 How Four Black Women Took On the Army during World War II
Author: Sandra M. Bolzenius
Pub Date: May 2018

The home-front battle that shook the military learn more...


The Intersection of Race and Feminist Politics in All-Black Male Schools
Author: Keisha Lindsay
Pub Date: July 2018

Antifeminist and antiracist currents within an education reform movement learn more...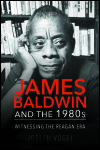 Witnessing the Reagan Era
Author: Joseph Vogel
Pub Date: April 2018

Rediscovering the iconic writer's lost decade learn more...


Champion of Race and Reform in Chicago
Author: Roger Biles
Pub Date: June 2018

The provocative new biography of the man who fought to transform a city learn more...


White Supremacy and the Stories That Give Us Meaning
Author: Richard T. Hughes
Pub Date: September 2018

Confronting and undoing the dark side of American identity learn more...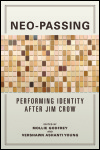 Performing Identity after Jim Crow
Author: Edited by Mollie Godfrey and Vershawn Ashanti Young
Pub Date: March 2018

Crossing old boundaries to create new identities learn more...


1
2
3
4
5
6
7
8
9
10
Next