1
2
3
4
5
6
7
8
9
10
Next
African American Studies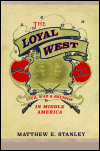 Civil War and Reunion in Middle America
Author: Matthew E. Stanley
Pub Date: February 2017

How an American borderland broke apart and pulled back together learn more...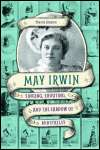 Singing, Shouting, and the Shadow of Minstrelsy
Author: Sharon Ammen
Pub Date: January 2017

The vivid life and startling times of a forgotten entertainer learn more...


Civil Rights and White Resistance in South Carolina, 1935-1965
Author: Sid Bedingfield
Pub Date: August 2017

How journalists enlisted on both sides of the mid-century struggle learn more...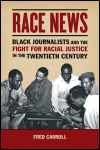 Black Journalists and the Fight for Racial Justice in the Twentieth Century
Author: Fred Carroll
Pub Date: November 2017

African American reporters covering history learn more...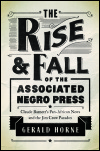 Claude Barnett's Pan-African News and the Jim Crow Paradox
Author: Gerald Horne
Pub Date: August 2017

Publisher, diplomat, activist--the astonishing story of the first African American press baron learn more...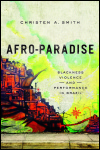 Blackness, Violence, and Performance in Brazil
Author: Christen A. Smith
Pub Date: February 2016

The paradoxes of an Edenic playground sustained by, and dependent on, black pain and suffering learn more...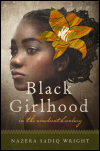 Author: Nazera Sadiq Wright
Pub Date: October 2016

How unlikely literary characters paved the way for black citizenship and progress learn more...



Big Band Jazz Arranging in the Swing Era
Author: John Wriggle
Pub Date: August 2016

Discovering the overlooked arrangers who built the Swing Era sound learn more...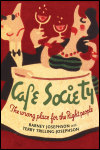 The wrong place for the Right people
Author: Barney Josephson with Terry Trilling-Josephson
Pub Date: Cloth: 2009; Paper: February 2016

The story of the night club impresario whose wildly successful interracial club, Cafe Society, changed the American artistic landscape forever learn more...


Dr. Lawrence A. Nixon and Black Activism
Author: Will Guzmán
Pub Date: Cloth: 2015; Paper: August 2016

The struggle against racial injustice in the American Southwest learn more...


1
2
3
4
5
6
7
8
9
10
Next