Previous
3
4
5
6
7
8
9
10
11
12
Next
African American Studies

Roots and Branches of Southern Appalachian Dance
Author: Phil Jamison
Pub Date: July 2015

From cakewalks to clogging, a new history of a vital American art form learn more...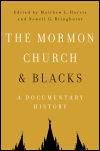 Author: Edited by Matthew L. Harris and Newell G. Bringhurst
Pub Date: December 2015

Assembling the record of a Mormon controversy learn more...


Author: Edited by Brian Dolinar
Pub Date: Cloth: 2013; Paper: February 2015

An extraordinary document of the African American experience learn more...


Gender and Race in the Army Nurse Corps
Author: Charissa J. Threat
Pub Date: April 2015

Fighting for the right to a career in military nursing learn more...


Author: Ethelene Whitmire
Pub Date: Cloth: 2014; Paper: August 2015

The life of a groundbreaking librarian and Harlem Renaissance figure learn more...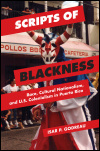 Race, Cultural Nationalism, and U.S. Colonialism in Puerto Rico
Author: Isar P. Godreau
Pub Date: February 2015

Ideas of blackness, whiteness, and racial mixture in a Puerto Rican barrio learn more...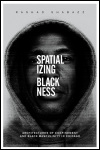 Architectures of Confinement and Black Masculinity in Chicago
Author: Rashad Shabazz
Pub Date: September 2015

The ubiquity of carceral forms within society and the consequences for black communities and black men learn more...


Illicit Sexuality, Nationalism, and Politics in Colonial Nigeria, 1900-1958
Author: Saheed Aderinto
Pub Date: January 2015

Examining the intersection of sex work and the imperial project in British Nigeria learn more...



Richard Durham, Radio, and Freedom
Author: Sonja D. Williams
Pub Date: September 2015

The life of an inventive African American media writer and tireless champion of freedom, equality, and justice learn more...


Creativity and Continuity in Six Communities
Author: Susan Eike Spalding
Pub Date: November 2014

An engaging look at how clogging and flatfooting evolved into vital parts of Appalachia's dance culture learn more...


Previous
3
4
5
6
7
8
9
10
11
12
Next