Previous
5
6
7
8
9
10
11
12
13
14
Next
Biography & Personal Papers
Author: Edited by Warren R. Hofstra
Pub Date: September 2013

A cultural history of the first female legend of country music learn more...


Author: Gary Westfahl
Pub Date: August 2013

A pioneering full-length study of the creator of cyberpunk learn more...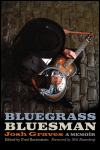 Author: Josh Graves
Pub Date: September 2012

The life and music of a bluegrass pioneer, in his own words learn more...



Author: Michael Hicks and Christian Asplund
Pub Date: August 2012

Inside an original modern musical mind learn more...


Author: Diane Diekman
Pub Date: Cloth: 2007; Paper: February 2012

A guts and glory biography of honky-tonk great Faron Young learn more...


Author: Sharon Mirchandani
Pub Date: November 2012

Beyond Blackberry Vines and Winter Fruit--the life and works of an important woman composer learn more...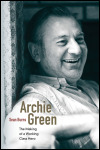 The Making of a Working-Class Hero
Author: Sean Burns
Pub Date: October 2011

Remembering a life devoted to preserving working-class traditions learn more...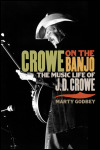 The Music Life of J. D. Crowe
Author: Marty Godbey
Pub Date: September 2011

A musical biography of one of bluegrass's true pioneers learn more...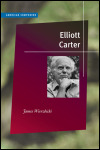 Author: James Wierzbicki
Pub Date: March 2011

A revealing portrait of a living legend of American classical music learn more...


Moving with the Giants of Jazz, Swing, and Rhythm and Blues
Author: Joe Evans with Christopher Brooks
Pub Date: Cloth: 2008; Paper: 2011

The life and career of an important African American music executive, entrepreneur, and musician learn more...


Previous
5
6
7
8
9
10
11
12
13
14
Next