Page:
1
2
Caribbean Studies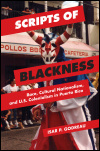 Race, Cultural Nationalism, and U.S. Colonialism in Puerto Rico
Author: Isar P. Godreau
Pub Date: February 2015

Ideas of blackness, whiteness, and racial mixture in a Puerto Rican barrio learn more...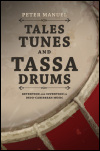 Retention and Invention in Indo-Caribbean Music
Author: Peter Manuel
Pub Date: January 2015

The common threads and points of divergence in the music of the Indian diaspora in the Caribbean learn more...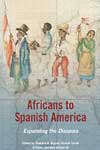 Author: Edited by Sherwin K. Bryant, Rachel Sarah O'Toole, and Ben Vinson III
Pub Date: Cloth: 2012; Paper: January 2014

Expanding and enriching African Diaspora history in the Americas learn more...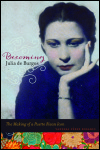 The Making of a Puerto Rican Icon
Author: Vanessa Pérez Rosario
Pub Date: November 2014

The poet's life and her place in Puerto Rican culture learn more...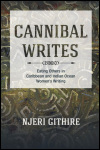 Eating Others in Caribbean and Indian Ocean Women's Writing
Author: Njeri Githire
Pub Date: November 2014

Mediating historical and sociopolitical issues with metaphors of consumption learn more...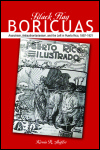 Anarchism, Antiauthoritarianism, and the Left in Puerto Rico, 1897-1921
Author: Kirwin R. Shaffer
Pub Date: June 2013

Transnational networks of radicalism in the Caribbean learn more...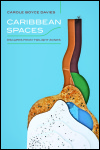 Escapes from Twilight Zones
Author: Carole Boyce Davies
Pub Date: November 2013

Internationalizing Caribbean culture learn more...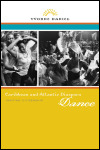 Author: Yvonne Daniel
Pub Date: December 2011

A vital resource for historical and contemporary Caribbean dance practices learn more...


Rethinking Language Family and Culture Area in Amazonia
Author: Edited by Jonathan D. Hill and Fernando Santos-Granero
Pub Date: 2007

The first synthesis of the writings of ethnologists, historians, and anthropologists on contemporary Arawakan cultures learn more...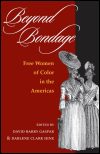 Free Women of Color in the Americas
Author: Edited by David Barry Gaspar and Darlene Clark Hine
Pub Date: November 2004

Black women who were not slaves during the era of slavery learn more...


Page:
1
2