Page:
1
2
3
4
5
Chicago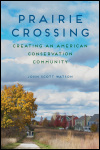 Creating an American Conservation Community
Author: John Scott Watson
Pub Date: March 2016

The vision and the reality of returning nature to the suburbs learn more...


Faith and the Fight for Labor, Gender, and Racial Equality
Author: Marcia Walker-McWilliams
Pub Date: October 2016

An extraordinary woman's struggle for the idea of equality as a universal, God-given right learn more...



Chicago Blues at the Crossroads
Author: Alan Harper
Pub Date: March 2016

Encounters with blues royalty learn more...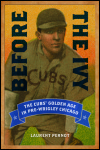 The Cubs' Golden Age in Pre-Wrigley Chicago
Author: Laurent Pernot
Pub Date: February 2015

The indomitable Cubs of baseball's early years learn more...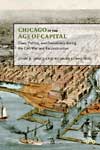 Class, Politics, and Democracy during the Civil War and Reconstruction
Author: John B. Jentz and Richard Schneirov
Pub Date: Cloth: 2012; Paper: April 2015

Building a city on a shifting, clashing political economy learn more...


Chicago and the Birth of Gospel Music
Author: Robert M. Marovich
Pub Date: April 2015

The music that helped free a people and lift a nation learn more...


The Life and Times of a Piano Virtuoso
Author: Beth Abelson Macleod
Pub Date: July 2015

The dynamic life of a brilliant turn-of-the-century musician learn more...


Author: Edited by Brian Dolinar
Pub Date: Cloth: 2013; Paper: February 2015

An extraordinary document of the African American experience learn more...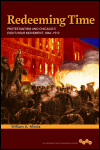 Protestantism and Chicago's Eight-Hour Movement, 1866-1912
Author: William A. Mirola
Pub Date: January 2015

The role clergy played and didn't play in one of organized labor's greatest victories learn more...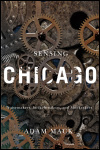 Noisemakers, Strikebreakers, and Muckrakers
Author: Adam Mack
Pub Date: June 2015

Urban history from amidst the oleaginous perfume, greasy exudations, and black froth of a growing metropolis learn more...


Page:
1
2
3
4
5