Page:
1
2
3
4
5
Chicago
Author: Christopher Robert Reed
Pub Date: Cloth: 2011; Paper: March 2014

Assessing the roles of religion, politics, and class in the golden decade of black business learn more...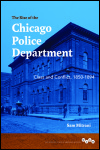 Class and Conflict, 1850-1894
Author: Sam Mitrani
Pub Date: January 2014

Class turmoil, labor, and law and order in Chicago learn more...


Author: Patrick T. McBriarty
Pub Date: October 2013

A photographic guidebook to Chicago's amazing moveable bridges learn more...



Author: Thomas Leslie
Pub Date: June 2013

A detailed tour, inside and out, of Chicago's distinctive towers from an earlier age learn more...


Youth Civic Engagement in the Americas
Author: Maria de los Angeles Torres, Irene Rizzini, and Norma Del Río
Pub Date: August 2013

A transnational study of active and engaged urban youth learn more...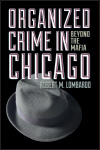 Author: Robert M. Lombardo
Pub Date: January 2013

Explaining Chicago's mix of crime, corruption, and politics learn more...



Author: Cheryl R. Ganz
Pub Date: Cloth: 2008; Paper: February 2012

From fan dancers to fan belts--the compelling, untold stories of Chicago's 1933 world fair learn more...



The Chicago Cubs' Glory Years, 1870-1945
Author: Edited by Randy Roberts and Carson Cunningham
Pub Date: January 2012

The early days and glory days of the Chicago Cubs learn more...


Author: Edited by Darlene Clark Hine and John McCluskey Jr.
Pub Date: July 2012

Presenting early twentieth-century Chicago as a vital centerpiece of Black thought and expression learn more...


Transatlantic Anarchist Networks
Author: Timothy Messer-Kruse
Pub Date: August 2012

A bold reconsideration of the roots and realities of American anarchism learn more...


Page:
1
2
3
4
5