1
2
3
4
5
6
7
8
9
10
Next
Communications & Information
A Viewer's History from the Civil War to the Great Depression
Author: Cara A. Finnegan
Pub Date: Cloth: 2015; Paper: 2017

How Americans grew to understand a new kind of visual experience learn more...


Globalization and Environmental Discourses
Author: Patrick D. Murphy
Pub Date: April 2017

How the media pushes us to save the whales and devour all the fish learn more...


Author: Christopher Ali
Pub Date: March 2017

The way forward for regulatory support of a fundamental public good learn more...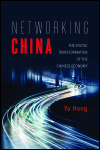 The Digital Transformation of the Chinese Economy
Author: Yu Hong
Pub Date: 2017

A political economy of China's new digital capitalism learn more...


Civil Rights and White Resistance in South Carolina, 1935-1965
Author: Sid Bedingfield
Pub Date: August 2017

How journalists enlisted on both sides of the mid-century struggle learn more...


The FBI and the New York Intellectuals
Author: John Rodden
Pub Date: February 2017

A forgotten Cold War witch hunt learn more...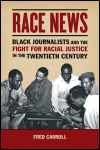 Black Journalists and the Fight for Racial Justice in the Twentieth Century
Author: Fred Carroll
Pub Date: November 2017

African American reporters covering history learn more...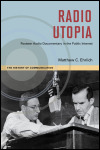 Postwar Audio Documentary in the Public Interest
Author: Matthew C. Ehrlich
Pub Date: Cloth: 2011; Paper: August 2017

A stimulating study of how audio documentaries educated listeners while reflecting the political and cultural climate of post-war America learn more...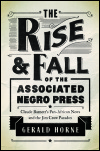 Claude Barnett's Pan-African News and the Jim Crow Paradox
Author: Gerald Horne
Pub Date: August 2017

Publisher, diplomat, activist--the astonishing story of the first African American press baron learn more...


Race and Crisis Capitalism in Pop Culture
Author: Camilla Fojas
Pub Date: March 2017

The victims of capitalism and other catastrophes learn more...


1
2
3
4
5
6
7
8
9
10
Next