1
2
3
4
5
6
7
8
9
10
Next
Communications & Information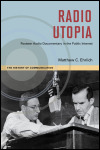 Postwar Audio Documentary in the Public Interest
Author: Matthew C. Ehrlich
Pub Date: Cloth: 2011; Paper: August 2017

A stimulating study of how audio documentaries educated listeners while reflecting the political and cultural climate of post-war America learn more...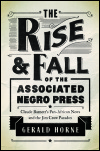 Claude Barnett's Pan-African News and the Jim Crow Paradox
Author: Gerald Horne
Pub Date: August 2017

Publisher, diplomat, activist--the astonishing story of the first African American press baron learn more...


Race and Crisis Capitalism in Pop Culture
Author: Camilla Fojas
Pub Date: March 2017

The victims of capitalism and other catastrophes learn more...


Sport Celebrity and the Laws of Reputation
Author: Sarah K. Fields
Pub Date: May 2016

The evolving legal definition of "out of bounds" learn more...


Race and Violence in U.S. Law and Politics
Author: Sara L. McKinnon
Pub Date: September 2016

The winding, still-unfinished road to justice for women seeking asylum learn more...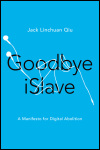 A Manifesto for Digital Abolition
Author: Jack Linchuan Qiu
Pub Date: October 2016

Lifting the silicon heel from workers' lives learn more...


The Image of Native Americans in the Pictorial Press
Author: John M. Coward
Pub Date: July 2016

Sketching the form and figure of how whites came to see and understand Native Americans learn more...


Author: Nikki Usher
Pub Date: November 2016

The revolution will be digitized learn more...


Mobilizing U.S. News Audiences
Author: Anthony M. Nadler
Pub Date: July 2016

The peril and promise of giving 'em what they want learn more...



The Origins of an Authoritarian Neoliberal State
Author: Bilge Yesil
Pub Date: July 2016

How Turkey's media environment reflects the country's dynamic political, economic, social, and cultural landscapes learn more...


1
2
3
4
5
6
7
8
9
10
Next