Previous
3
4
5
6
7
8
9
10
11
12
Communications & Information
Newspapers and the Coming of the Civil War
Author: Lorman A. Ratner and Dwight L. Teeter Jr.
Pub Date: September 2004

America's newspapers and the country's descent into civil war learn more...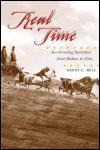 Accelerating Narrative from Balzac to Zola
Author: David F. Bell
Pub Date: December 2004

Speed began transforming social perceptions even before the expansion of the railroad, and the realist novel portrays and is structured by the effects of the perceptions of speed in the exchange of information and in the moving of people. learn more...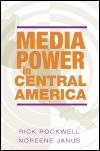 Author: Rick Rockwell and Noreene Janus
Pub Date: May 2003

Oligarchy and state control in Central America's media learn more...


Author: Wayne E. Fuller
Pub Date: April 2003

The story of the evangelical Protestants' fears of and struggles against the changes in American society engendered by the postal innovations that created a communication revolution in nineteenth century America. learn more...


Author: Jill Hills
Pub Date: November 2002

Unraveling the contentious early history of telecommunications learn more...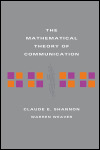 Author: Claude E. Shannon and Warren Weaver
Pub Date: 1998

learn more...



The Authoritarian, Libertarian, Social Responsibility, and Soviet Communist Concepts of What the Press Should Be and Do
Author: Fredrick S. Siebert, Theodore Peterson, and Wilbur Schramm
Pub Date: 1963

learn more...


Previous
3
4
5
6
7
8
9
10
11
12