Previous
3
4
5
6
7
8
9
10
11
12
Communications & Information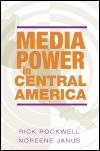 Author: Rick Rockwell and Noreene Janus
Pub Date: May 2003

Very readable overview of the media in Central America and its relationship to the region's existing governments. learn more...


Author: Wayne E. Fuller
Pub Date: April 2003

The story of the evangelical Protestants' fears of and struggles against the changes in American society engendered by the postal innovations that created a communication revolution in nineteenth century America. learn more...


Author: Jill Hills
Pub Date: November 2002

learn more...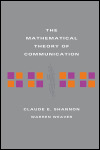 Author: Claude E. Shannon and Warren Weaver
Pub Date: 1998

learn more...



The Authoritarian, Libertarian, Social Responsibility, and Soviet Communist Concepts of What the Press Should Be and Do
Author: Fredrick S. Siebert, Theodore Peterson, and Wilbur Schramm
Pub Date: 1963

learn more...


Previous
3
4
5
6
7
8
9
10
11
12