1
2
3
4
5
6
7
8
9
10
Next
Communications & Information
Race and Violence in U.S. Law and Politics
Author: Sara L. McKinnon
Pub Date: September 2016

The winding, still-unfinished road to justice for women seeking asylum learn more...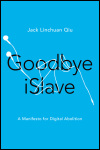 A Manifesto for Digital Abolition
Author: Jack Linchuan Qiu
Pub Date: October 2016

Lifting the silicon heel from workers' lives learn more...


The Image of Native Americans in the Pictorial Press
Author: John M. Coward
Pub Date: July 2016

Sketching the form and figure of how whites came to see and understand Native Americans learn more...


Author: Nikki Usher
Pub Date: November 2016

The revolution will be digitized learn more...


Mobilizing U.S. News Audiences
Author: Anthony M. Nadler
Pub Date: July 2016

The peril and promise of giving 'em what they want learn more...



The Origins of an Authoritarian Neoliberal State
Author: Bilge Yesil
Pub Date: July 2016

How Turkey's media environment reflects the country's dynamic political, economic, social, and cultural landscapes learn more...


Transnational Cultural Power in the Age of Social Media
Author: Dal Yong Jin
Pub Date: April 2016

The forces that converged to unleash a pop culture tsunami learn more...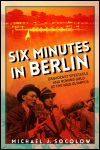 Broadcast Spectacle and Rowing Gold at the Nazi Olympics
Author: Michael J. Socolow
Pub Date: November 2016

How one race spanned the globe and changed history learn more...


Hip Hop and Christianity in Kenya
Author: Mwenda Ntarangwi
Pub Date: May 2016

The bass meets the beatified in Kenya's dynamic youth culture learn more...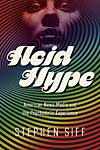 American News Media and the Psychedelic Experience
Author: Stephen Siff
Pub Date: June 2015

LSD's trip from multi-colored miracle to mind-melting menace learn more...


1
2
3
4
5
6
7
8
9
10
Next