Previous
3
4
5
6
7
8
9
10
11
12
Communications & Information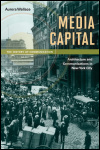 Architecture and Communications in New York City
Author: Aurora Wallace
Pub Date: November 2012

The buildings and spaces of New York City's mass media landscape learn more...


Unnamed Sources and the Battle for Journalism
Author: Matt Carlson
Pub Date: Cloth: 2011; Paper: August 2012

The use of confidential sources during a tumultuous period in American history and journalism learn more...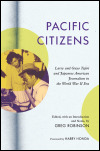 Larry and Guyo Tajiri and Japanese American Journalism in the World War II Era
Author: Edited, with an Introduction and Notes, by Greg Robinson
Pub Date: March 2012

The power of the press in Japanese American history learn more...


A Brief History of Communication for Development and Social Change
Author: Emile G. McAnany
Pub Date: April 2012

Invigorating global social change through communication learn more...


The Politics of Women's Bodies in France
Author: Sandra Reineke
Pub Date: May 2011

How women's writings brought together female readers to fight for reproductive rights learn more...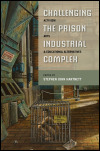 Activism, Arts, and Educational Alternatives
Author: Edited by Stephen John Hartnett
Pub Date: January 2011

An intrepid and reasoned call for empowerment over incarceration learn more...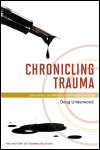 Journalists and Writers on Violence and Loss
Author: Doug Underwood
Pub Date: October 2011

A searing study of the intersection of journalism, fiction, and traumatic violence learn more...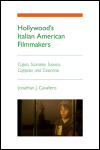 Capra, Scorsese, Savoca, Coppola, and Tarantino
Author: Jonathan J. Cavallero
Pub Date: June 2011

The roles of ethnicity and cultural identity in the films of Italian American film directors learn more...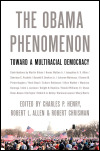 Toward a Multiracial Democracy
Author: Edited by Charles P. Henry, Robert L. Allen, and Robert Chrisman
Pub Date: October 2011

Perspectives on the Obama campaign and early administration learn more...


Reading Sound in the Recorded Age
Author: Greg Goodale
Pub Date: April 2011

How to interpret identity, culture, and history in sound learn more...


Previous
3
4
5
6
7
8
9
10
11
12