Page:
1
2
3
4
5
6
Cultural Studies
Rethinking Genders and Sexualities
Author: Edited by Fran Martin, Peter A. Jackson, Mark McLelland, and Audrey Yue
Pub Date: November 2008

A multidisciplinary, multicultural reassessment of gender and sexuality in the Asian Pacific learn more...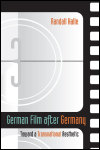 Toward a Transnational Aesthetic
Author: Randall Halle
Pub Date: July 2008

An analysis of the transformation from a national to transnational film industry in Europe learn more...


Author: J. P. Telotte
Pub Date: July 2008

How Disney used the latest technology to become an entertainment powerhouse learn more...


Why Americans Keep Reading Them
Author: Sandra K. Dolby
Pub Date: Cloth: 2005; Paper: 2008

Understanding instead of lamenting the popularity of self-help books learn more...


Chinese Women Soldiers on the Long March
Author: Helen Praeger Young
Pub Date: Cloth: 2001; Paper: 2007

Women in the Red Army restored to the history of the Long March learn more...


Rethinking Language Family and Culture Area in Amazonia
Author: Edited by Jonathan D. Hill and Fernando Santos-Granero
Pub Date: 2007

The first synthesis of the writings of ethnologists, historians, and anthropologists on contemporary Arawakan cultures learn more...


Essays in Feminist Theory
Author: Teresa de Lauretis
Pub Date: April 2007

The changing face of feminist discourse as reflected by the career of one of its preeminent scholars learn more...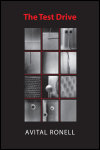 Author: Avital Ronell
Pub Date: November 2007

A philosophical and cultural analysis of the motivation for and ubiquity of testing learn more...


An Introduction to Autopoetics
Author: Ira Livingston
Pub Date: November 2006

A shift in how we understand the world and ourselves, further displacing the nature/culture divide once so definitive for modernity learn more...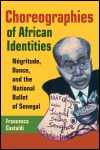 Négritude, Dance, and the National Ballet of Senegal
Author: Francesca Castaldi
Pub Date: February 2006

A rich portrait of the National Ballet of Senegal's work and of the urban dance world of Dakar learn more...


Page:
1
2
3
4
5
6