Page:
1
2
Dance
Phenomenologies of the Body in Performance
Author: Edited with Essays by Sondra Fraleigh
Pub Date: November 2018

New phenomenological perspectives on dance and human development learn more...


Reinventing Southern Italian Folk Music and Dances
Author: Incoronata Inserra
Pub Date: October 2017

How tarantella beguiled the world, and what happened next learn more...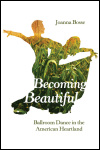 Ballroom Dance in the American Heartland
Author: Joanna Bosse
Pub Date: March 2015

Swinging in Savoy with the small-town stars of the local dance floor learn more...



Roots and Branches of Southern Appalachian Dance
Author: Phil Jamison
Pub Date: July 2015

From cakewalks to clogging, a new history of a vital American art form learn more...


Somatic Transformations through Dance, Yoga, and Touch
Author: Edited with Essays by Sondra Fraleigh
Pub Date: August 2015

Life-changing practices of movement and touch learn more...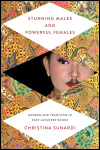 Gender and Tradition in East Javanese Dance
Author: Christina Sunardi
Pub Date: March 2015

Blurring and redefining sex and gender boundaries through performance learn more...


Creativity and Continuity in Six Communities
Author: Susan Eike Spalding
Pub Date: November 2014

An engaging look at how clogging and flatfooting evolved into vital parts of Appalachia's dance culture learn more...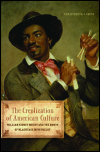 William Sidney Mount and the Roots of Blackface Minstrelsy
Author: Christopher J. Smith
Pub Date: Cloth: 2013; Paper: November 2014

Illustrating the multiethnic performance practices that led to minstrelsy learn more...


The Racial Politics of Music and Dance in North American Slavery
Author: Katrina Dyonne Thompson
Pub Date: February 2014

A stage-level view of black musical performance and early American conceptualizations of race learn more...


The Old African American Hoodoo System
Author: Katrina Hazzard-Donald
Pub Date: January 2013

A bold new reconsideration of Hoodoo belief and practice learn more...


Page:
1
2